Air Conditioner Installation
AC Installation & Replacement in San Diego, CA
Are you in the market for a new, energy-efficient air conditioning system? Are you worried your current AC could fail at any time, such as at the most inopportune moment? At Carini Home Services, we provide quality AC installations in San Diego, CA, to keep you cool and comfortable on the hottest days.
You can count on our team of professionals to always do things the right way. If the time has come for an AC replacement, know that we never cut corners and offer options that meet your efficiency needs. We're committed to providing the best possible air conditioning installation services, which is why we offer top-of-the-line products and technologies.
If you're tired of sweating out the summer with a poorly-performing cooling system, contact us today to schedule an appointment. Our AC installers can help you find the perfect air conditioner for your home. We proudly serve the residents of San Diego County, El Cajon, La Jolla, Chula Vista, and La Mesa.
Why Choose Us for Your Central Air Installation?
Finding an AC replacement contractor you can trust in San Diego, CA, can seem like a daunting task. Fortunately, we have everything you need all under one roof. Our technicians offer:
100% Satisfaction Guarantees:

Our AC installation company strives for customer satisfaction, which is why our services are always guaranteed. We stand by our workmanship and will make things right if they don't live up to your expectations.

Energy-Efficient Solutions:

We're proud to carry efficient products and work with state-of-the-art technologies to bring you dependable, eco-friendly air conditioning replacement services.

Local, Family-Owned Business:

We're one of the last locally-owned and operated businesses left standing, so customers can count on us for a friendly, personalized AC replacement.
Installing a new AC system isn't something you do every day; it's a major investment that takes a considerable amount of thought and planning. That's why our technicians are here to provide custom-tailored services to meet the needs of your home and family. We also offer 10-year labor warranties on new AC installations, so you can rest assured that you are covered in the event of a malfunction. Trust us to improve your home's comfort levels all season long.
Signs You're In Need of a New AC Unit
Knowing when it's time for an air conditioner replacement in San Diego, CA, can save you a lot of time, money, and hassle in the long run. So if you're experiencing any of these common warning signs, you may want to start shopping for a new AC unit.
Old Age:

If your current cooling system is more than 12 years old, it may be time to consider an AC replacement. While some older units can still run effectively and keep homes cool, newer units are much more energy-efficient, which can potentially help you save money on your energy bills.

Strange Noises:

Loud noises coming from your air conditioner are never a good sign and can indicate that there's a major problem that needs to be addressed. A professional technician will take a look and let you know if you should install a new unit.

Poor Performance: Your AC system should be able to effortlessly meet your cooling needs. If you're struggling to keep cool in your home, something could be wrong with the thermostat or compressor. However, this issue can also suggest that you need a new AC ASAP. You don't want your family to be stuck in a hot house during the hotter months of the year.
Types Of Air Conditioners We Install
Our technicians in San Diego, CA, offer many AC installation options to meet a wide range of needs. We're a proud distributor of American Standard by Mitsubishi Electric air conditioners and mini-split systems. No matter which replacement AC unit you choose, our experts will ensure that the system is installed correctly, allowing you to enjoy a cool and comfortable home.
We also specialize in heat pumps, which are a highly energy-efficient option for homeowners looking to equip their homes with modern technology. If you're looking for a convenient, hassle-free AC replacement to keep your home cool, a heat pump could be a perfect choice.
Are you unsure which cooling system is right for your home? Don't worry — we have you covered. Our friendly techs can guide you through your options to find the perfect solution. Our air conditioning installation services are completed with quality in mind, so you should expect nothing less than the best from us.
Factors to Consider Before Installing a New AC System
At Carini, we understand that shopping for a replacement AC unit can be stressful. That's why you should stop and think about your priorities. This way, the installation process can be as smooth and hassle-free as possible.
Consider these three factors before making a decision:
Efficiency Ratings:

It's important to think about the efficiency ratings of air conditioners. AC systems with high SEER ratings can cost more upfront than low-efficiency systems, but they can save you money on energy bills and maintenance expenses in the long run. Consider it an investment.

We offer central air installations with high Seasonal Energy Efficiency Ratio (SEER) ratings.

Annual Maintenance Costs:

The yearly cost of air conditioning repairs should not exceed more than half of the present-day value of your system — especially when you're dealing with a brand-new air conditioning installation. As your AC system ages, the cost of maintenance will rise gradually. However, maintenance practices will differ depending on the region you live in. Inland residents are likely to have different AC maintenance needs than folks living on the San Diego coast.

Individual Needs:

Some families prefer to control the climate of each room in their home independently. Others might live in a wooded area that receives more shade in the summertime. If you live in a valley city, your cooling needs will differ from those of families living in coastal cities. No matter where you live, our AC installers can help you find a new unit that fits your situation.
What Size AC Unit Do You Need?
It's important to consider your air conditioner's size for a variety of reasons. For starters, the size of your AC system can impact energy efficiency and cost savings. The first step in determining the right-size AC unit for your needs is to calculate your home's square footage. In doing this, you can have a decent idea of how much cooling power you'll require.
All-in-all, there are many factors that can impact what size AC unit you should install. That's why it's crucial to work with a professional technician for your central air installation. A rushed or improper installation can lead to poor efficiency, ineffective cooling, and increased energy costs over time.
Schedule Your Air Conditioner Replacement Today
At Carini Home Services, our team of AC replacement contractors has been keeping San Diego, CA, cool since 2006. We guarantee excellent customer service and energy-efficient solutions with every AC installation we perform.
There's a reason why we're one of the coolest teams for air conditioning replacement services in the area. We take great pride in our workmanship and stand behind the products and equipment we offer. What's more, our AC installation company is proud to employ techs that are highly trained to ensure you're given the best AC replacement options for your specific needs. We also specialize in AC maintenance and AC repairs to keep your system running when you need it most.
Our services are reliable, so you don't have to worry about sweating through another sweltering summer. Contact us today to schedule your AC installation! Our service areas include San Diego County, El Cajon, La Jolla, Chula Vista, and La Mesa.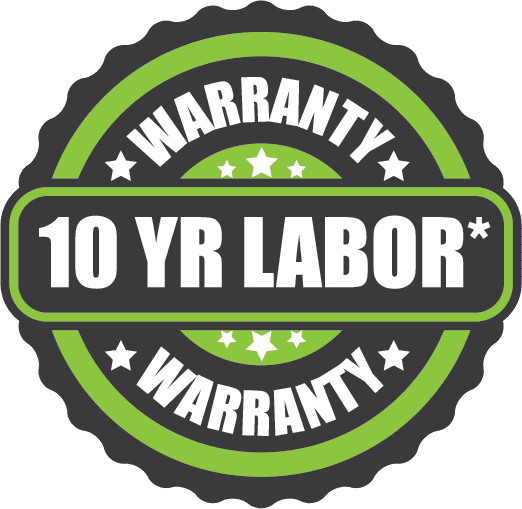 100% Satisfaction Guarantee
If you are not satisfied with Carini and/or your new system for any reason within three (3) years of installation, Carini will make unlimited attempts to resolve the issue up to and including removing your system and refunding 100% of the purchase price.
PMA Signup Form
"*" indicates required fields
Save money while saving the planet. Get a free quote today!