AC Repair Services in San Diego, CA
When your AC starts malfunctioning or breaks down completely, this can be a stressful situation. Fortunately, Carini Home Services is here to help. Our emergency AC repair services in San Diego, CA, will get the problem fixed in no time.
Our air conditioning repair company has been serving the San Diego area since 2006. We've become a trusted source for exceptional customer service, friendly techs, and energy-efficient solutions. We know how important it is to keep your home cool, especially during the hot summer days. That's why we only use the best equipment and techniques to get your AC repair completed as quickly as possible.
Contact us today to schedule an appointment and keep cool with Carini Heating, Air and Plumbing! Our AC repair contractors are proud to serve the residents of San Diego County, El Cajon, La Jolla, Chula Vista, and La Mesa.
How to Tell If You Need AC Repair
The summer heat can be a real pain to deal with, so there's no worse feeling than coming home to an air conditioner that won't work. In some cases, it can be difficult to know if your cooling system needs the help of a professional technician.
There are a few signs that you may need an AC unit repair, including:
Inadequate Cooling:

Is your AC not blowing cold air? Are you constantly adjusting the thermostat or turning on your fans to keep cool? If your air conditioner can't keep up with your cooling needs, this is a red flag and usually indicates you need AC repair services in San Diego, CA. A trained professional will provide a solution to get the situation under control, whether you need a minor fix or comprehensive repair.

Strange Smells or Sounds:

You may need to schedule a repair if your air conditioner is making loud noises, such as humming, rattling, banging, or grinding. Strange smells, such as burning odors, are also a sign that something is wrong and needs to be addressed by a technician. These noises and smells can indicate a mechanical failure within the system, among other issues.

Increasing Energy Bills:

If you notice that your monthly energy bills are higher than usual, this could be a sign that your AC unit isn't working correctly. Scheduling a repair can help ensure that your cooling system runs as efficiently as possible, which can help lower your energy costs.
When your AC system is on the brink, it's always a good idea to work with a professional technician with plenty of experience in the industry. Our trained technicians are highly familiar with a wide range of air conditioner-related issues and can diagnose and fix any problem you have. This way, you can get back to enjoying your air conditioner in no time.
Common Air Conditioner Problems
No matter how old your air conditioning system is, it's important to be aware of the common problems that can affect it. Being able to spot these issues can help you save time and money in the long run. Additionally, scheduling an AC repair service early on can potentially extend the life of your AC unit. Some air conditioner problems you may encounter include:
AC Electrical Issues
After years of heavy use, electrical components within your air conditioner begin to wear down and lose their effectiveness. When individual parts fail, other parts could malfunction in a chain reaction, which could ultimately impair the entire system. Common causes of AC electrical problems include aging components, loose wires, and dirty fuses.
Outdated & Inefficient Refrigerants
Air conditioners don't simply add cool air to your home. Refrigerant chemicals work with your system's evaporator and condenser coils to remove heat and moisture from the air. The old standard refrigerant for air conditioners, R-22, is dwindling in supply and rising in price as the EPA works to phase it out of American AC systems. If your system still runs on R-22, contact our experts for AC repair services in San Diego, CA, and we'll help you find an appropriate solution.
AC Water Drainage Issues
After refrigerant does its job, water extracted from the air must be drained from the areas surrounding your system. Like any other pipes, AC water drainage pipes should be inspected regularly and repaired as needed. If a clogged pipe is neglected for too long, it could back up your entire plumbing system and cause leaks, flooding, and other serious damage. You'll need to schedule a central air repair service to fix the problem.
We can install units with automatic safety switches that bring your system to a halt the moment any AC water drainage backups are detected. If you already have safety switches in your system, it's important to know how they work. When your system has trouble functioning continuously once turned on, it could be a sign that the drain is backed up and triggering the safety switches.
Emergency AC Repairs You Can Trust
If you have a broken AC unit, you deserve a quick, accurate repair. Fortunately, this is something that our technicians can help with. We specialize in AC repair services for various AC system makes and brands, old and new, for both residential and commercial use. When you give us a call, rest assured that we'll have your back with an emergency AC repair that fits your needs.
We're proud to say that our AC repair services in San Diego, CA, are performed with prompt and professional attention. We stand by all the work we perform and have accumulated hundreds of five-star reviews from our happy customers. Our team also offers a Lifetime Craftsmanship Guarantee to ensure your AC unit repair is completed correctly with quality results that leave you satisfied.
Why Choose Our AC Repair Contractors?
When you need an air conditioning repair service, the company you work with matters. Luckily, you can have every confidence that our crew of technicians has what you're looking for. We repair central air conditioning units, heat pumps, and ductless units with many values in mind. You can expect:
Peace of Mind:

Your comfort and satisfaction matter to us. Regardless of the situation, our AC repair contractors will have your cooling system functioning when you need it most.

Total Replacement Guarantees:

Having a broken AC unit is a hassle. If any part of your AC unit fails more than three times in its first ten years of use, we will replace it free of charge and provide you with a new 10-year guarantee.

Efficient Solutions:

We strive to provide our customers with energy-efficient solutions and products that are designed to last for years to come.
Don't Wait — Call Our Air Conditioning Repair Experts
When your air conditioner stops working, it can be easy to feel overwhelmed. That's why Carini Heating, Air and Plumbing is here to help with our reliable AC repair services in San Diego, CA. We offer emergency availability to get your AC system back up and running as soon as possible.
Whether you find your AC not blowing cold air or making strange noises, we'll quickly diagnose the problem and provide an effective solution. Our crew is made up of highly experienced techs that have worked with all types of cooling systems. We also offer AC installation and AC maintenance services for hassle-free cooling year-round.
Our air conditioning repair company is proud to have a reputation for excellent customer service and solutions that can help reduce your energy costs. Are you ready to get started? Contact us today to request an appointment for a central air repair! Our service areas include San Diego County, El Cajon, La Jolla, Chula Vista, and La Mesa.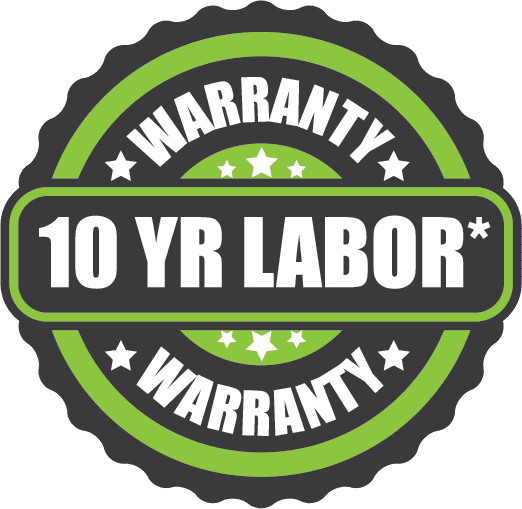 100% Satisfaction Guarantee
If you are not satisfied with Carini and/or your new system for any reason within three (3) years of installation, Carini will make unlimited attempts to resolve the issue up to and including removing your system and refunding 100% of the purchase price.
PMA Signup Form
"*" indicates required fields
Save money while saving the planet. Get a free quote today!