Water Heater Repair and Installation
Water Heater Installation & Replacement
Carini Home Services is here for your hot water heater repair, replacement, and installation needs. Our experienced plumbers and technicians perform electric and gas water heater service on a variety of brands and are highly knowledgeable about the market's different offerings. From tank type to tankless to hybrid water heaters, Carini's expert plumbers will help you determine whether you need installation or replacement services. By thoroughly inspecting your current unit, we will determine the best option for you and your property!
Electric Tank Water Heaters
Carini's experts are ready to upgrade your electric tank-type water heater by replacing it with a new version or we can repair your current one. Technology has come a long way and current electric tank-type models are sometimes much more efficient than their predecessors.
Gas Tank Water Heaters in San Diego County, CA
Carini can replace your gas tank-type water heater with a more eco-friendly unit. Power vent models offer increased efficiency and are a great alternative to outdated atmospheric vent models.
Hybrid Water Heaters Feature Heat Pump Technology
Because they feature cutting-edge heat pump technology, hybrid water heaters are substantially more energy-efficient than conventional tank-type water heaters. This technology saves both money and energy. If everyone who purchased and installed a conventional water heater last year had chosen a hybrid model instead, carbon monoxide emissions would have seen a 20 million pound reduction. That's the equivalent of taking 1.6 million cars off of the street!
Gas Tankless Water Heaters
Gas tankless water heaters use natural gas or propane and are typically between 80 and 95 percent efficient based on the model. Gas tankless water heaters are often much more efficient than conventional tank-type water heaters and have twice the service life. Our plumbing experts are knowledgeable about the benefits of all types of water heaters and will guide you through every step of the decision-making process.
Electric Tankless Water Heaters
Electric tankless water heaters tend to be 98 percent efficient and above, which means you'll get the peace of mind that comes with knowing you're helping the environment. These units are known to have a long service life and can save you money and energy.
How to Know When to Replace a Water Heater
If your water heater tank is leaking, there's a good chance it's time for a replacement. Is there a slow drip underneath the unit, with or without a stream of rusty-colored water? These signs mean the metal tank has rusted through and is beyond repair.
The most common types of water heaters use gas or electricity. The useful life of most electric hot water heating systems is 10-15 years. Water heater technology has changed dramatically over the last decade, with a variety of enhancements that reduce energy usage, so a new system could help pay for itself by saving energy costs over a short number of years. There are even upgrade accessories that can be added to a system to make it more energy-efficient – as opposed to purchasing a whole new system.
Hot Water Recirculating Pumps
Whole-house, under-the-sink, and point-of-use recirculating pumps can bring energy savings and efficiencies to the hot water heater that you have installed. These pumps allow home and business owners to get truly hot water on demand.
How Much Energy Do Water Heaters Use in the Average Home?
Research from the Department of Energy indicates the average U.S. home uses 64 gallons of hot water each day. Water heating can be responsible for 14 to 18 percent of your home's energy bill, according to Plumbers Magazine.
After heating and air conditioning systems, water heaters are second in energy usage. Best Plumbers says that "Gas-powered water heaters are three to four times less expensive to operate than electric models."
How Wide is Carini's Service Area?
From the beaches of La Jolla and Encinitas to the inland areas of La Mesa, El Cajon, and Chula Vista, our service area covers ALL of San Diego County and then some! Other communities we serve include (but are not limited to) North County Inland, North County Coastal, East County, South County, Bonita, National City, Santee, Carlsbad, North Park, Alpine, South Park, La Jolla, Chula Vista, La Mesa, El Cajon, Scripps Ranch, Rancho Bernardo, Rancho San Diego, Escondido, and much more!
Contact Us Today
There is a multitude of services that can help your plumbing system perform at peak condition. From water heater installation and replacement to installing sink drains, our expert plumbers do it all. At Carini, we understand emergencies typically occur when you least expect them, which is why we provide 24-hour plumber services. For more information about our water heater installation or replacement services please contact us today!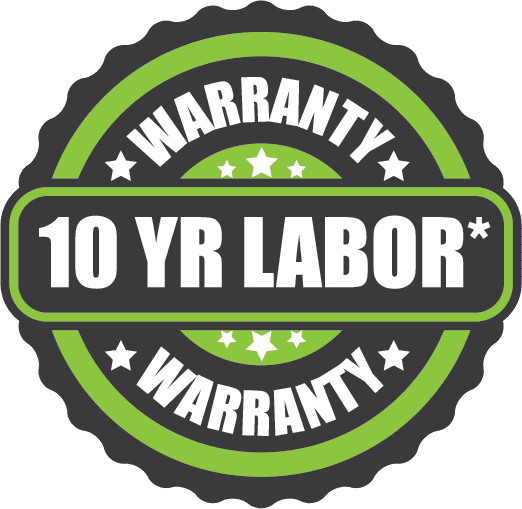 100% Satisfaction Guarantee
If you are not satisfied with Carini and/or your new system for any reason within three (3) years of installation, Carini will make unlimited attempts to resolve the issue up to and including removing your system and refunding 100% of the purchase price.
PMA Signup Form
"*" indicates required fields
Save money while saving the planet. Get a free quote today!