Plumbing Services & Emergency Plumber
Our expert plumbers are here to work on your toilets, showers, faucets, and most other plumbing repairs and installation needs. Additionally, we offer 24-hour emergency plumber and plumbing services in the greater San Diego County area. 24 hours a day, seven days a week!
Home Plumbing Products and Services
When San Diego County homeowners need a plumber, they look to the accredited plumbing professionals at Carini Home Services. Our professional plumbers have the experience, knowledge, and resources to provide high-quality residential plumbing and drainage services, from fixture installations to sewer line maintenance. Our certified technicians offer many planned plumbing maintenance and 24-hour emergency plumber services to help homeowners' plumbing and drainage systems.
Plumbing Installation Help
When remodeling your bathroom, kitchen, or laundry area, you'll need to install new piping and fixtures. Additionally, when older faucets, showerheads, and appliance connections become corroded and start leaking, you'll want to replace them as soon as possible to avoid other unforeseen damages taking place to your home. Avoid a SERIOUS headache by maintaining your plumbing rather than fixing an emergency at the most improbable time.
As a leading plumbing repair service in San Diego, our local plumbing experts have the skills and resources to provide fast and effective solutions for your residence almost anywhere in San Diego County. Carini's affordable professional plumbers can perform any plumbing installations, repair, replacement, maintenance, or general service you require for your home. We've got you covered, from helping update a kitchen or bathroom during a renovation to replacing worn-out faucets that no longer work as they should.
Read More

24-Hour Emergency Plumbers for San Diego County 

Plumbing problems often develop when we least expect them. We've all been there before: a homeowner turns on a faucet, hose, or other fixture only to discover a leak somewhere in the home. That means you might be stuck with a significant leak during the night or weekend.

If your home has any emergency plumbing issues that need immediate attention, give us a call for fast, efficient, and effective emergency plumbing repair services. We offer comprehensive 24-hour emergency plumber services throughout San Diego County to handle any type of repair your plumbing or drainage system needs.

Drain Cleaning Services

Most people don't usually think about their drainage system until it no longer works and a drain gets clogged. Carini offers multiple home drain cleaning services to address a problem with your drainage system, including drain replacements and drain cleaning services. Don't let a clogged drain spoil your day! Contact our local plumbing experts for affordable drain replacement and sink drain cleaning services. We'll get your water flowing in no time!

Sewer Line Replacement & Repair Services

Our residential plumbing services don't just cover plumbing repairs and drain replacements. We also provide sewer line repair and replacement services to cover the main sewer line that runs directly to your home. Many times a problem will develop without the homeowner realizing it. Unknown issues lead to possibilities of additional damage to your property and your home. If you believe your sewer line is no longer working correctly, contact Carini today for a sewer inspection to identify any issues your sewer line may be experiencing.

Carini Quality

Our plumbers guarantee fast and affordable plumbing repair services to ensure you and your family can get back to living without worrying about any additional issues. When you contact our local plumbing professionals, we'll send a trained technician to perform a plumbing inspection. Once we locate the leak source with a complete plumbing inspection, we'll let you know what will be needed to correct the problem. After your go-ahead, we'll get right to work, ensuring the repair is done quickly and will stand the test of time.

Don't settle for anything less than the best for professional plumbing services. Call Carini to learn more about our full range of services. Contact us today!
Your home's sewer line is the unsung hero of the household. When there is an issue, a sewer line failure could mean unpleasant and unsanitary toilet and bathroom conditions and extra expenses for significant repairs or replacements. Instead of waiting for your sewer line to fail, we recommend calling our professional local plumbers to provide sewer drain cleaning services to avoid costly repercussions. Our plumbing specialists can also provide excellent sewer camera repairs to set your sewer up for the future!
Additional Plumbing Services
We at Carini offer expert and reliable plumbing services in and around the San Diego County region. Inevitably, if you have a plumbing problem, we can fix it. Below we have provided a comprehensive list of the many plumbing services that we offer – take a look, and give us a call!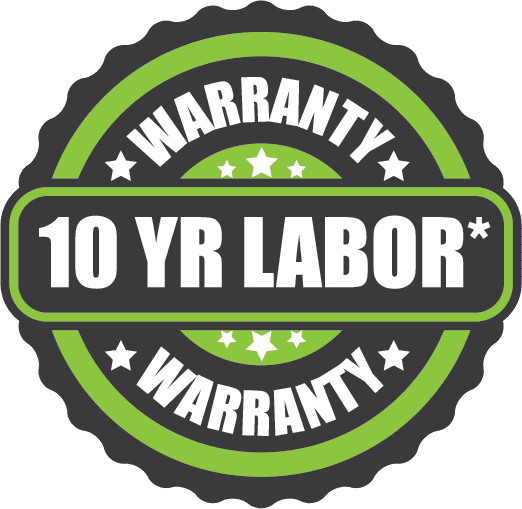 100% Satisfaction Guarantee
If you are not satisfied with Carini and/or your new system for any reason within three (3) years of installation, Carini will make unlimited attempts to resolve the issue up to and including removing your system and refunding 100% of the purchase price.
PMA Signup Form
"*" indicates required fields
Save money while saving the planet. Get a free quote today!