Appliance Installation & Repair in San Diego, CA
When it comes to appliance installation and appliance repair in San Diego, CA, Carini Home Services stands out as the go-to service provider for homeowners and businesses alike. Whether you're in need of a washer installation, a dryer repair, or a dishwasher service, our dedicated team is ready to serve you.
Appliances We Service
Our team of skilled technicians specializes in providing top-notch installation and repair services for a wide range of appliances. From refrigerators to stoves, microwaves to trash compactors, we've got you covered in every corner of your home. We also excel in handling special appliances like over-the-range microwaves and garbage disposals.
At Carini, our expert technicians are highly experienced in installing and repairing both electric and gas appliances. Whether you need a new appliance installed or an old appliance fixed, we are fully equipped to offer you a prompt, efficient, and cost-effective solution.
Hookups, Installs, and Appliance Repair in San Diego, CA
San Diego County homeowners love their kitchens, and kitchen remodels often include sourcing a new dishwasher. There's a wide variety of dishwasher models from industry leaders like Samsung, LG, American Standard, Bosch, Whirlpool, and Kitchen Aid to name a few. The same goes for washer and dryer combos: some of the latest washers and dryers look sleek and shiny enough to complement the highest-tech kitchen and bath appliances.
A washer/dryer or dishwasher hookup needs to be done by a professional plumber to ensure optimal water and fire safety. Improper washer hookups can result in costly leaks and floods that are frequently not covered by homeowners' insurance policies. Scarier still are botched dryer hookups that can cause devastating fires.
Carini knows how to connect your dishwasher and washer/dryers to make sure you never have to experience these situations. We recommend having these appliances inspected annually to ensure you don't end up with water all over your kitchen or laundry room!
Washer & Dryer Hookups & Repair
Carini Home Services has been delivering comprehensive plumbing services for washers and dryers for over two decades. From washer hookups to dryer repair, we provide a comprehensive range of services encompassing appliance repair and maintenance for every room in your home. Our services include:
Dryer Installation

Washer Repair

Dryer Repair

Washer and Dryer Plumbing Repair
Your laundry room is more than just a functional space — it's a place where clothes are rejuvenated and prepared for the week ahead. Whether it's gas dryers or washing machines, we deliver a professional service that guarantees exceptional results.
Dishwasher Installation & Repair
A malfunctioning or leaking dishwasher can cause significant inconveniences and potential water damage. We specialize in dishwasher repair and installation, ensuring that your dishwashers are operating at their peak performance. When your dishwasher is leaking or needs a replacement, we are just a call away.
Signs You Need Appliance Repairs
Recognizing early warning signs that your appliances need repair can save you time and money in the long run. Here are some major signs indicating the need for professional appliance repair:
Inefficiency:

If your appliances are not performing as well as they used to, this may be a sign of a problem. For instance, if your refrigerator isn't keeping your food cold enough or your stove isn't heating up properly, you might need appliance repair services.

Increased Energy Bills:

A significant increase in your energy bills could indicate that your appliances are working harder than they should be, a common sign that repairs are needed.

Unusual Noises:

If your appliances are making strange or loud noises, it's typically a sign that something is wrong. Whether it's a banging sound from your washer or a buzzing noise from your microwave, it's best to schedule an appliance repair.

Leaking:

Leaks are a clear sign of a problem, whether it's water pooling under your fridge or your dishwasher leaving puddles on the floor. This could be an issue with the appliance's water lines or drain lines, and it's important to get it checked out by a professional to prevent further damage.

Age:

If your appliances are old and start to show signs of wear and tear, such as rust or broken parts, you might need an appliance repair or even a replacement appliance.

Unpleasant Odors:

Smells like burning or gas are serious warning signs and should be addressed immediately. In case of a gas odor, shut off the appliance, evacuate the house and contact the gas company and a repair specialist.

Frequent Cycling:

If your appliance, such as a refrigerator or dryer, is cycling on and off too frequently, this could be a sign of a problem that needs repair.
Remember, for residents in San Diego and surrounding areas, our team of professional technicians offers outstanding service for all your home appliance repair needs. Don't ignore these signs; delaying repairs can lead to more costly damage or even the need for a full appliance replacement.
Emergency Services & More
Besides our specialized services, we're also your trusted emergency plumber and provider of comprehensive electrical services. Whether you have a plumbing disaster or an electrical project, our experts can handle it all.
Exceptional Customer Experience
We understand the significant role your appliances play in your daily life. That's why we strive to deliver not just high-quality appliance repair and installation services but also a great experience for our customers. We provide clear communication, efficient service, and a professional attitude, ensuring complete customer satisfaction.
Trusted Professionals for Appliance Repair San Diego, CA
Choosing Carini means you're getting service from industry-leading professionals in San Diego, CA. Our skilled technicians are always up to date with the latest appliance technologies and repair techniques. We work to ensure that our services are not only of superior quality but also abide by the highest safety standards.
Schedule an Appointment Today!
Ready to get your appliances in tip-top shape? Schedule an appointment with us today. We offer same-day service, ensuring you don't have to put your life on hold because of a broken appliance. Our team is ready to assess your appliance needs and provide the necessary solutions.
Frequently Asked Questions
Do I need a professional to install appliances?
While it may seem like a simple project, installing appliances can involve complex tasks such as connecting to gas or water lines, adjusting cabinets, or safely handling heavy equipment. A professional technician ensures the installation process is done safely and correctly.
What does appliance installation include?
Appliance installation services typically involve the setup and connection of new appliances to existing power, gas, water, or drainage lines. This might include installing dishwashers, refrigerators, over-the-range microwaves, or other major appliances. The process may also include testing the appliance to ensure it's working properly.
What areas do you serve for appliance repair in San Diego, CA?
Our appliance installation services cover all areas within and surrounding San Diego, CA, including:
El Cajon

La Jolla

Chula Vista

La Mesa
Can you dispose of my old appliance?
Yes, in most cases, we offer services to remove and properly dispose of your old appliance. There may be an additional fee for this service.
Are your installers certified?
Yes, all of our installers are certified professionals who have undergone extensive training. We ensure they're updated with the latest installation techniques and safety standards.
How long does dishwasher installation usually take?
Dishwasher installation usually takes about 1 to 2 hours, depending on the make and model of the dishwasher.
What is the estimated length of time for a dryer installation?
Dryer installation typically takes 1 to 2 hours, depending on the type and complexity of the dryer.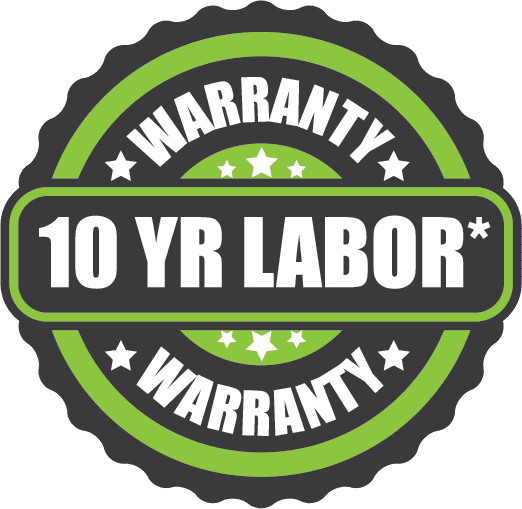 100% Satisfaction Guarantee
If you are not satisfied with Carini and/or your new system for any reason within three (3) years of installation, Carini will make unlimited attempts to resolve the issue up to and including removing your system and refunding 100% of the purchase price.
PMA Signup Form
"*" indicates required fields
Save money while saving the planet. Get a free quote today!