Heating Services in San Diego, CA
Winter in San Diego, CA, can be chilly, and every household requires a well-functioning heating system to keep the cold at bay. That's where we, Carini Home Services, step in to offer you top-tier home heating services in San Diego, CA.
Carini has a dedicated team of technicians and customer support to help make servicing your system right the first time. We specialize in central heating furnace and heat pump installation, repair, and maintenance for all our customers in the greater San Diego area. Our family-owned heating company in San Diego has many years of experience. We work with all makes and models of furnaces, heat pumps, and mini-split systems that will provide warmth and comfort.
Furnace & Heat Pump Services
Whether you need maintenance, repair, or installation of a new system, we have a dedicated team of heater experts and heating professionals ready to serve you. Our furnace services are comprehensive, covering all types of furnaces, whether gas, electric, or oil.
Similarly, our heat pump services are designed to ensure your heat pump is operating at optimal efficiency, providing your home with consistent, reliable warmth. As heating specialists, we have the knowledge, skills, and expertise to keep your home comfortably heated throughout the winter season.
Understanding Home Heating Systems
A reliable home heating system is a must-have for any home, especially during the cooler months. As heating professionals, we understand that each home is unique and has specific heating needs. As such, we provide a range of home heating services in San Diego, CA, to cater to various home heating systems. Let's delve into some common types of home heating systems:
Central Heating Systems
Central heating systems are the most common heating systems found in homes across San Diego County. These systems generate heat in one central point (like a furnace or a boiler) and distribute it throughout the house using a network of pipes or ducts. They are effective and efficient and can use a variety of fuel sources such as natural gas, electricity, or heating oil.
Furnace Systems
As part of our furnace services, we cater to various types of furnaces, from the older, traditional ones to the modern, high-efficiency models. Furnaces work by blowing heated air through ducts that deliver warm air to rooms throughout the house. They can run on electricity, natural gas, or fuel oil.
Heat Pump Systems
Heat pumps are becoming increasingly popular due to their energy efficiency and dual functionality, providing both heating and cooling. Our heat pump services deal with both air-source and ground-source (or geothermal) heat pumps. These systems work by extracting heat from the air or ground outside your house, respectively, and transferring it indoors.
Radiant Heating Systems
Radiant heating systems generate heat and transfer it directly to the floor, walls, or ceiling of a room. The systems circulate hot water through tubes installed in the house structure, providing a consistent and comfortable level of heat.
Hybrid Systems
A hybrid or dual-fuel system combines the benefits of a heat pump and a furnace. These systems are ideal for climates with mild winters and hot summers, like in parts of San Diego County. The system will use the heat pump for cooling and mild heating, but when temperatures drop significantly, the furnace kicks in.
At Carini, your trusted heater contractor, we handle all these types of home heating systems. We are committed to ensuring your home's heating needs are met, whether you live in El Cajon, La Jolla, Chula Vista, or La Mesa. Choose us for reliable, professional residential heating services in San Diego, CA, that cater to your specific needs.
Signs You Need Professional Heating Services
Inconsistent or Insufficient Heat:

If your central heating system is failing to heat your home adequately or evenly, this can be a sign that your system is not operating at its peak efficiency.

Unusual Noises:

Hearing strange noises, such as clanging, banging, or rattling, from your furnace, heat pump, or heater can be an indicator of an underlying issue that needs immediate attention from a heater contractor.

Frequent Cycling:

If your home heating system frequently turns off and on, it might be struggling to maintain a consistent temperature. This could signal a need for heat pump services or furnace services.

High Energy Bills:

An unexpected increase in your energy bills may indicate that your heating system is working harder than it should to maintain the desired temperature, which could mean it's time to call in the heating professionals.

Poor Indoor Air Quality:

If you notice an increase in dust or your home feels stuffy or damp, it could mean that your heating system isn't effectively filtering and circulating air. You may need air duct cleaning or heating services in San Diego, CA, to address this.

Age of Your System:

If your home heating systems are over 10-15 years old, they might not be as efficient as newer models, and it could be time for a check-up from heater experts or possibly a replacement.

Frequent Repairs:

If you constantly need to repair your heating system, it could be a sign that your system is nearing the end of its useful life and may need a replacement soon.
If you notice any of these issues with your heating system, it is crucial that you schedule HVAC repair quickly so minor issues don't turn into major problems. Our exceptional HVAC contractors are dedicated to providing the best customer service. With unparalleled skill and expertise, they efficiently diagnose and repair heating systems, ensuring optimal performance and satisfaction.
Your Trusted Heater Contractor & Expert Specialists in San Diego, CA
At Carini, we're more than a team of home heating service providers. We're dedicated heating professionals unified by our commitment to customer satisfaction and technical excellence. As the premier heater contractor in San Diego, we deliver top-tier heating solutions throughout San Diego County. With years of hands-on experience and industry certifications, our team excels in installing central heating systems, performing furnace services, and troubleshooting heat pump issues. We uphold the trust our clients place in us by treating every job with professionalism. Choose Carini for all your residential heating service needs. Trust expertise and quality service in San Diego, CA.
Contact Us Today!
When it comes to heating your home, accept nothing but the best. Opt for Carini, the provider of top-notch home heating services in San Diego, CA. Our team of skilled heater experts and dedicated professionals is prepared to take care of all your heating needs, whether it's installation, repair, or maintenance. With our services, your home will remain warm and cozy throughout the winter season.
Don't wait for the cold to catch you off guard. Schedule your heating service today and choose from our range of offerings, including heating installation, heating repair, and heating maintenance. Let Carini ensure your home's heating is taken care of so you can stay warm and comfortable.
Frequently Asked Questions
How often should I schedule heating repair and maintenance services?
We recommend scheduling routine maintenance services at least once a year. However, if you notice any issues, such as inconsistent temperatures, strange noises, or a sudden increase in energy bills, it's best to schedule a heating repair service immediately.
What are the benefits of having a central heating system?
A central heating system offers consistent, efficient heat distribution throughout your home. It is typically controlled by a single thermostat, allowing for easy temperature regulation. Our heating professionals can install and maintain various types of central heating systems.
How does indoor air quality affect my heating system?
Indoor air quality can significantly affect the efficiency and longevity of your heating system. Dust, dirt, and other pollutants can build up in your system, leading to decreased performance and potentially more serious issues. We offer air duct cleaning and air purification services to enhance indoor air quality.
Home Heating System Services in San Diego:
Heating Repairs for Gas or Electric Furnaces
Heat Pumps/Ductless Mini Split Systems
Air Handlers & Thermostats
Ductwork Repair, Replacement & Air Quality
Troubleshooting, Furnace Cleaning and Safety Inspections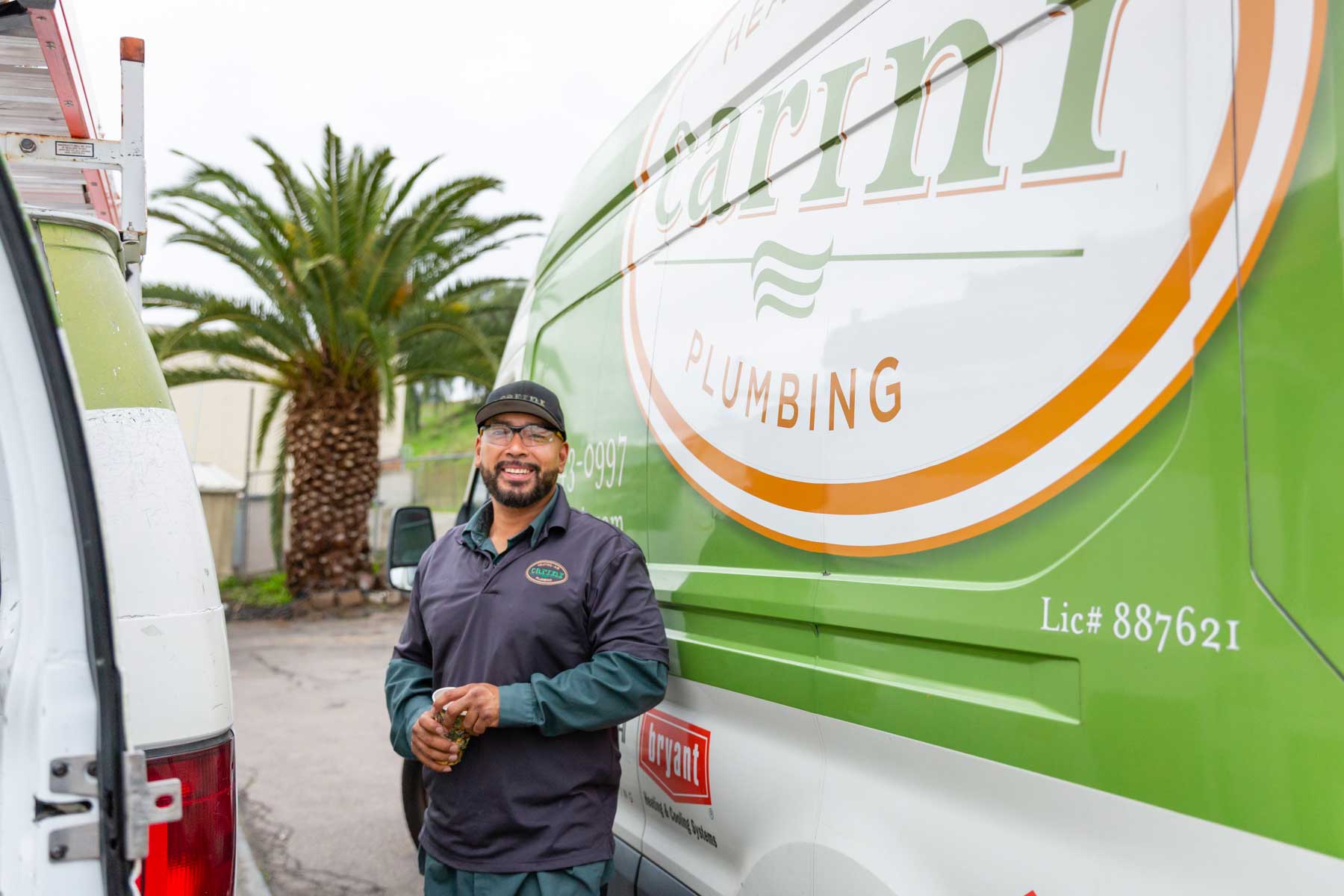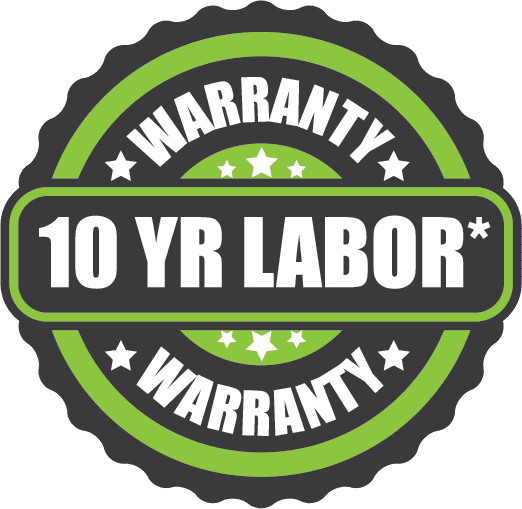 100% Satisfaction Guarantee
If you are not satisfied with Carini and/or your new system for any reason within three (3) years of installation, Carini will make unlimited attempts to resolve the issue up to and including removing your system and refunding 100% of the purchase price.
PMA Signup Form
"*" indicates required fields
Save money while saving the planet. Get a free quote today!