Central Air Heating Repair Services
Gas Furnace and Heat Pump Heating Repair in San Diego County
If you notice something is not working correctly, you can count on the skilled experts at Carini Air for professional central air heating repair services. Residents of San Diego County don't need to use their home central air heaters as much as they use ventilation and air conditioning. However, from November to March, temperatures drop into the 50s and sometimes as low as the 40s. So, inspecting your home's central air heating gas furnace or heat pump units for signs of damage is still very important.
Affordable Heating Repair Services. 
Carini offers affordable and reliable home central air heating repairs for gas furnace heaters and heat pump repairs throughout San Diego County. Learn more about our PMA – Preventative Maintenance Agreement for preventative maintenance on home air conditioning, heaters, and plumbing services. PMA membership also gives discounts and priority to your unexpected service needs. Learn more about our PMA.
Symptoms of A Malfunctioning Heating System
Residents of San Diego County don't use heat as much as they use ventilation and air conditioning. However, usually from November to March, temperatures drop into the 50s and sometimes as low as the 40s. So, it's important to inspect your heating unit (furnace or heat pump) for signs of damage. If you notice something is off, you can count on the skilled experts at Carini for professional heating repair services.
Loud Noises: If your system emits a loud, thumping sound, it may be time for a

furnace repair.

Unbalanced blower wheels frequently cause this noise. If you hear a metallic scraping sound, that's terrible news. A metallic scraping sound usually means the blower is so loose that it's hitting against the unit's housing as it rotates, potentially causing damage.

Unusually High Heating Bills: After many years with the same

furnace installation

, you should have a good idea of what your heating bill will look like going into each cold season. If your power bill is sky high and you don't know why, it could be your aging heater.
Frequent Cycling: Can you hear the furnace kicking on and off frequently throughout the day? If so, perhaps your filter is clogged, or maybe your thermostat is having issues. Excessive cycling will jack up your power bill and run the system more often than necessary.
Poor Airflow: The most common cause of bad airflow is a clogged filter, as mentioned above. It's essential to clean the air filter frequently to avoid costly

furnace repairs

as much as possible. If your filter is clear and you still have airflow issues, contact Carini for professional

heating repair services

.

Inaccurate Thermostat: If your heating system is not working properly, don't jump the gun by scheduling a

heating furnace repair

without inspecting further, first. Your thermostat may have malfunctioned due to a blown fuse or faulty wiring. Make sure the issue isn't as simple as a tripped circuit breaker before seeking the help of a

heating repair service

provider.
Unpleasant Odors It's important to understand how to identify smells that may be the result of an issue within your heating system. A burning smell is a huge red flag, obviously. A must smell is less alarming, but could be a sign of mold somewhere in the system.
Carini Services and Repairs All Major GFurnace Brands
Whether you need a gas furnace repair or a wall heater repair, Carini has experience working with all the most common heating systems used throughout the United States. Each manufacturer focuses on similar performance categories, measured by an industry-standard annual fuel utilization efficiency (AFUE). AFUE is the ratio of the annual heat output of the furnace when compared to the total annual energy used by the particular furnace unit. If you have an ancient system with a low AFUE rating, a heating furnace repair may not be enough to fix your problem — you could need a new unit. You can count on Carini anytime you need heating repair services.
Our gas heater repairs, wall heater repairs, and much more are available to the following San Diego County communities:
Our service area ranges from coastal areas, including La Jolla, Carlsbad, and Encinitas; Mid City communities, including University Heights, Bankers Hill, Kensington, and South Park; North County coastal locations of Del Mar, Solana Beach, Vista, and Rancho Santa Fe; South County residences from Chula Vista, Rancho San Diego, and  National City; and East County from Alpine and Santee to the homes in La Mesa and El Cajon.
Are you ready for the cold season?
Coastal cities like Chula Vista, CA and La Jolla, CA could deal with harsher winds during the winter than cities located inland, such as El Cajon, Ca and La Mesa, CA. Do you know your region's weather patterns? Do you have a good idea of what your seasonal heating costs should be based on that information? If not, contact Carini for help! Our expert technicians will educate you about your system and help with maintenance and repairs.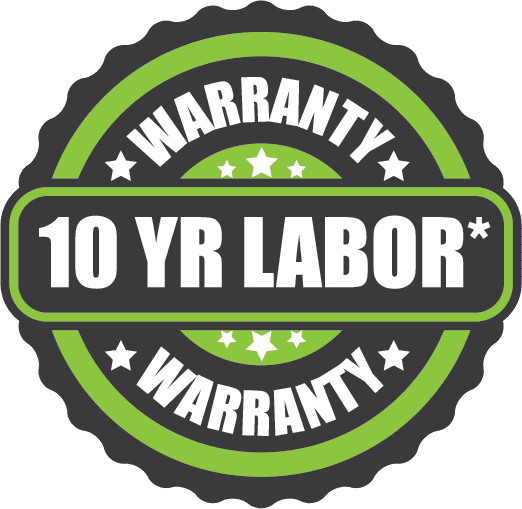 100% Satisfaction Guarantee
If you are not satisfied with Carini and/or your new system for any reason within three (3) years of installation, Carini will make unlimited attempts to resolve the issue up to and including removing your system and refunding 100% of the purchase price.
PMA Signup Form
"*" indicates required fields
Save money while saving the planet. Get a free quote today!