Heating Maintenance in San Diego, CA
Even though we don't have icy winters in Southern California, most homeowners will run their furnaces at various times during the winter. To keep your home comfortably warm during the chilly months, it's crucial to pay attention to your heating system. Heating maintenance plays a pivotal role in ensuring your heater's performance and longevity. In this guide, Carini Home Services, a leading heating maintenance company in San Diego, CA, helps you understand why maintaining your heating systems is crucial and how we can help you with that.
Furnace & Heat Pump Tune-Ups
One key aspect of heating maintenance is regular furnace tune-ups and heat pump tune-ups. But what exactly do these tune-ups entail? Well, it's a thorough check and fine-tuning process carried out by a skilled heater maintenance contractor, which can prevent minor heating system issues from escalating into major, costly repairs.
During a furnace or heat pump tune-up, our expert technicians inspect the entire system, check for potential gas leaks, and ensure everything's working as it should be. They also clean and replace components as necessary, making sure your system operates at its peak efficiency and ensuring safety at all times.
Why Is Routine Heater Maintenance Important?
You may ask: "Why should I invest in regular heater maintenance?" The answer is simple. Regular maintenance extends your system's life, increases its efficiency, and can save you a significant amount of money on energy bills and avoid expensive problems down the line.
When maintenance is neglected, minor issues can quickly turn into serious problems, leading to a complete system breakdown. Regular heating maintenance services are your best defense against such unexpected disruptions and expenses.
Maintaining All Makes and Models of Heating Systems
Whether you have a traditional furnace or a modern heat pump, Carini has got you covered. As a leading heating maintenance company in San Diego, we offer regular heating system maintenance for all makes and models.
Our experienced heater maintenance contractors are skilled at identifying potential issues and fixing them promptly, ensuring your system's optimal operation. This extends not just to your heating system but also to your air conditioning system, providing you with complete HVAC care.
Heating Maintenance in San Diego County
Carini is proud to serve homeowners across San Diego County, from El Cajon and La Jolla to Chula Vista and La Mesa. We offer a comprehensive suite of heating maintenance services, including routine heater tune-ups and in-depth system inspections.
Our goal is to provide our San Diego clients with high-quality services at affordable rates, ensuring their heating systems operate efficiently and reliably all year round. If you're in the San Diego area, schedule your next tune-up with Carini – your trusted local heater maintenance contractor.
The Carini Advantage
We understand that entrusting your home's heating system to a contractor is a significant decision. That's why we strive to offer the best possible service to all our clients in San Diego County.
With Carini, you can count on professional service, a team of experienced technicians, and fair, cost-effective pricing. Plus, we always work with the utmost respect for your home and your time, providing prompt service and leaving your space as clean as we found it.
Call Us Today for Your Heating Maintenance
With over a decade of experience, Carini is your go-to heating maintenance company in San Diego, CA. From routine furnace tune-ups to comprehensive heat pump maintenance, we are dedicated to ensuring the comfort and safety of your home.
Contact us today to schedule your heating system maintenance. While you're at it, don't forget to ask about our heating installation and heating repair services. Let us help you enjoy a warm and comfortable home, no matter what the weather has in store!
Frequently Asked Questions
Why is furnace maintenance essential?
Regular furnace maintenance helps keep your system running efficiently, extends its lifespan, and can prevent costly repairs down the line. It involves inspecting, cleaning, and tuning up the system for optimal performance.
What are the common issues that require heating repair?
Common issues requiring heating repairs include problems with the ignition or pilot light, malfunctioning thermostats, dirty or clogged filters, and the furnace not producing enough heat. If you notice any of these issues, it's essential to contact a heating repair service promptly.
How often should I have a heater tune-up?
Most experts recommend getting a heater tune-up once a year, typically in the fall before the heating season begins. Regular tune-ups can help ensure your heater works when you need it most.
Do you offer a free estimate for your services?
Yes, we offer a free estimate for our services. You can contact our team to schedule an appointment or fill out the form on our website.
Can regular heating maintenance save me money?
Absolutely! Regular heating maintenance can save you money by improving your system's efficiency (reducing your energy bill) and preventing costly repairs or premature system replacement by identifying potential issues early.
Can a duct cleaning service help improve my air quality?
Yes, duct cleaning can significantly improve the air quality in your San Diego home by removing dust, allergens, and other pollutants that can accumulate in your HVAC system.
Why is cooling maintenance important for my HVAC system?
Cooling maintenance ensures your HVAC system runs efficiently during the warmer months, reducing your energy bill. It also prevents minor issues from escalating into major problems that can be costly to repair.
Appropriate and Systematic Furnace Maintenance
Coastal cities like Chula Vista, CA and La Jolla, CA could deal with harsher winds during the winter than cities located inland, such as El Cajon, Ca and La Mesa, CA. Do you know your region's weather patterns? Do you have a good idea of what your seasonal heating costs should be based on that information? If not, contact Carini for help! Our expert technicians will educate you about your system and help with maintenance and repairs.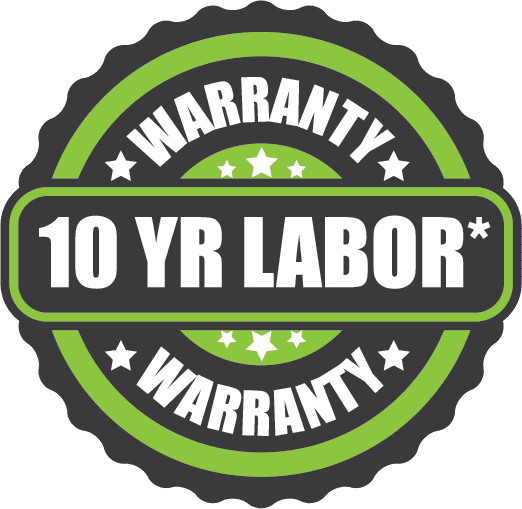 100% Satisfaction Guarantee
If you are not satisfied with Carini and/or your new system for any reason within three (3) years of installation, Carini will make unlimited attempts to resolve the issue up to and including removing your system and refunding 100% of the purchase price.
PMA Signup Form
"*" indicates required fields
Save money while saving the planet. Get a free quote today!