Sewer Repair Services in San Diego, CA
Here's the thing: sewer problems don't happen overnight. Your sewers are either made of cast iron or various kinds of plastics, and all these materials, even the ones that are no longer approved for consumer sewer applications, were built to last many years.
However, over time, a sewer can deteriorate from the inside out as a result of corrosion and root intrusions. Sewers can also fail because of the effects of being outdoors in the elements, from floods, fires, earthquakes, and other natural disasters. When this happens, you need a team of professionals that can provide sewer repairs — like the plumbers at Carini.
Our experts are highly trained to quickly diagnose sewer problems and perform the needed sewer repairs in a timely manner. Contact us today to schedule an appointment!
Our service areas throughout San Diego County include:
El Cajon

La Jolla

Chula Vista

La Mesa
Professional Sewer Line Replacement
Broken sewer lines are most often caused by shifting soil, tree roots infiltrating the pipes, corrosion, or incorrect installation of new piping. Fortunately, you don't have to spend too much time worrying about getting this problem fixed.
Our professional plumbers offer sewer replacements you can feel confident about. We guarantee that we'll provide the best possible replacement, no matter the situation. Our team of experts will identify the problem and provide an in-depth analysis of your sewer system. With our help, you'll be able to make informed decisions and get the best possible solution for your specific needs.
We know that having a broken sewer line can be stressful. That's why we'll walk you through your options, discuss costs, and describe the process in detail from start to finish. We'll make sure you understand the full scope of our work, so you can feel confident that you're getting the right sewer replacement. With our skilled team and clear communication, you can rest assured that you're in capable hands.
When it comes to our sewer replacements, quality is always one of our highest priorities. We use only the best equipment and techniques to ensure that the job is completed correctly. We understand that replacing a sewer line is a significant decision, and we want to make sure you get the most out of your investment. With our quality materials, you can trust that you'll have a quality sewer line for years to come.
Trenchless Sewer Repair
Trenchless sewer repairs are the perfect solution for homeowners looking for a non-invasive solution. During these sewer repairs, we use specialized tools that can access and repair underground sewer systems without having to dig a massive trench or disrupt your landscaping. This means you don't have to worry about repairing your lawn after everything is said and done. 
We are proud to offer eco-friendly services to our customers who are looking to lessen their environmental impact. These services include our trenchless methods which are believed to be a greener alternative to traditional trench methods, helping to reduce the impact on the environment.
Common Signs Your Sewage Line Is Broken
If you've ever experienced a problem with your plumbing system in the past, you know how quickly it can become a major headache. Unfortunately, one of the worst problems you can encounter is a broken sewer line. That's why it's important to know what signs may indicate that your sewage line needs a repair or replacement. These signs can include:
Slow Drainage:

If you're dealing with slow-moving drains in multiple places throughout your home, there could be a severe problem. Pay close attention to your sinks, bathtubs, showers, and toilets; if more than one of these isn't draining quickly, it could be a sign of a broken sewer line.

Unpleasant Smells:

When you notice bad odors coming from your drains, don't wait to address the issue. You might need to schedule a sewer line replacement or repair.

Unexplained Pooling Water:

If there is standing water outside of your house, this could indicate that something is wrong with your sewer system. These pools of water are formed when sewer lines are blocked or leaking due to cracks or root intrusions.
Why Call Us for Your Sewer Line Services?
Your sewer lines deserve only the best attention. Luckily, our dependable team is only a quick call away. You can always rely on us for:
Attentive Customer Service:

We strive to deliver great customer service. You can turn to us time and again for personalized service, so you can be sure that you're working with the best company for the job. We aim to exceed your expectations and provide the best experience.

Award-Winning Excellence:

We take pride in our commitment to excellence — and it shows. Our company has been recognized for its outstanding services with numerous awards.

Reliable & Quality Services:

No matter how big or small the project, rest easy knowing that we'll provide a quality solution. We use the latest technology, equipment, and techniques to ensure your sewer line is in tip-top condition. You can have peace of mind knowing that your sewer line is in good hands.
Don't Wait — Request an Appointment Today
At Carini, our plumbers are here to help with your sewer line issues. We're proud to offer a wide range of services, from repairs to full replacements. Our company cares deeply about living up to your expectations, and since we stand firmly behind our work, you can expect nothing but a job well done.
We understand that a broken sewer line needs to be addressed quickly and accurately, which is why our services are always completed with the highest standards in mind. Our plumbers in San Diego County will make sure that your sewer line is fixed as efficiently as possible.
We also specialize in:
The longer you put off addressing the problem, the worse it will get. So don't let your sewer line issues turn into a much more expensive and extensive repair job. Contact us today to schedule an appointment, and get your sewer line fixed in El Cajon, La Jolla, Chula Vista, or La Mesa, CA.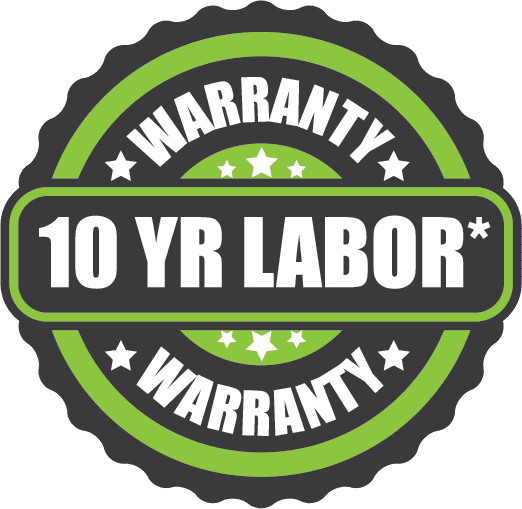 100% Satisfaction Guarantee
If you are not satisfied with Carini and/or your new system for any reason within three (3) years of installation, Carini will make unlimited attempts to resolve the issue up to and including removing your system and refunding 100% of the purchase price.
PMA Signup Form
"*" indicates required fields
Save money while saving the planet. Get a free quote today!