Heating Installation and Replacement in San Diego, CA
Are you in San Diego, CA, and your home feels more like an igloo than a cozy refuge? Are you looking to upgrade your outdated heating system? Carini Home Services is your go-to heating installation company, dedicated to providing top-tier heating installation services and heating replacement services.
Your heating system furnace or heat pump installations are among some of the most critical major appliance investments in your home, and it also plays a vital role in your cooling system. Carini has a team of factory-trained service and installation technicians who stay current on the training on advancements in heating installation and services.
Our family-owned and operated company in San Diego has years of experience with all makes and models of furnaces, heat pumps, and mini-split systems that will provide warmth and comfort for your home or office at the precise moment you need it.
If you live in the greater San Diego area, give the furnace installation experts at Carini a call today for excellent heating or furnace repairs and services for your home!
Furnace & Heat Pump Replacement
We offer a comprehensive suite of services, including furnace replacement and heat pump replacement. Whether it's an electric furnace installation, a gas furnace installation, or a simple heater replacement, our team of skilled heating installers delivers the perfect heating solution for your home. We provide a replacement heater unit that suits your specific needs, ensuring efficient and sustainable heating for your San Diego home.
Central Heating System Installation
When it's time for a new heater unit, consider a central heating system installation. It's an excellent choice for homeowners in El Cajon, La Jolla, Chula Vista, and La Mesa looking for even heating throughout their homes. Our team will guide you through the process, ensuring you understand the perks of a central heating system and why it can be an excellent investment for your home.
Benefits of a New Heating System
Investing in a new heating system like a heat pump or central heating system can bring about a significant positive impact on your comfort and budget. With a new heater unit, you get increased efficiency, leading to lower energy bills. Newer models also come with improved technology that offers precise temperature control, enhancing your home's comfort.
A replacement heater unit is not only about comfort, but it's also about safety. Older furnaces can emit carbon monoxide, a colorless, odorless gas that's dangerous to your household. A new heating system eliminates such risks, ensuring the safety of your family.
Heating Installers
Choosing the right heating installation company can make a difference in your heater installation experience. At Carini, our heating installers are experts, committed to delivering the highest level of service. We take pride in our professionalism and dedication to providing reliable, efficient, and quality heating installation services throughout San Diego County.
Your comfort and satisfaction are our top priority. Our skilled technicians conduct a thorough assessment of your home to understand your heating needs before recommending the perfect heating solution. This personalized approach ensures you receive the best service, whether you need a furnace installation, furnace replacement, heat pump installation, or heat pump replacement.
Moreover, we know that heating installations can be a significant investment. We strive to offer the best service at the best price. Our friendly and experienced technicians can provide a detailed estimate and guide you through available financing options. We ensure that our services fit your budget without compromising on quality.
Post-Installation Services
Our commitment to your comfort doesn't end with the installation. We provide top-notch heating repair services to keep your new unit running smoothly. Our skilled technicians are equipped to handle any heating system issues, ensuring your home stays warm throughout the cold season. You can also count on us for routine heating maintenance to enhance the longevity and efficiency of your heating system.
To schedule our services, simply visit our website or give us a call. We're ready to help you upgrade to a new, efficient heating system that meets your needs and exceeds your expectations.
Heat Your Home Today!
Investing in a new heating system brings significant benefits to your home, from improved comfort and safety to energy efficiency. Carini is your reliable partner for all your heating needs in San Diego, CA. Whether it's heater installation, heater replacement, furnace installation, or furnace replacement, we've got you covered. Our team of professional installers is dedicated to delivering quality service that matches your specific needs. Contact us today to schedule your service and start enjoying the benefits of a new, efficient heating system.
Frequently Asked Questions
What are the different types of heating systems?
There are several types of heating systems available in the market. These include central heating systems such as furnaces and heat pumps, direct heating systems like space heaters, and distributed heating systems like underfloor heating and mini splits. The right choice depends on various factors, such as the size of your home, the local climate, and your budget.
What is the role of air conditioning in heating systems?
Air conditioning systems not only cool the air but can also provide heating. Systems such as heat pumps offer dual functionality – they cool the air during summer and heat it during winter. In this way, they offer a complete HVAC (Heating, Ventilation, and Air Conditioning) solution for homes.
When should I consider heater repair?
You should consider heater repair when you notice signs like inconsistent heating, unusual noises, increased energy bills, or if the heater is more than 15 years old. Regular maintenance can help identify and fix potential issues before they become major problems.
What is involved in heater installation?
Heater installation involves several steps, from choosing the right heater for your home to safely installing it following industry standards. This process includes an assessment of your home's heating needs, selecting an energy-efficient heater, careful installation, and testing to ensure it works properly.
Why would I need to replace my old furnace?
Replacing an old furnace can offer numerous benefits, including increased energy efficiency, better heating control, lower energy bills, and enhanced indoor comfort. If your furnace is over 15 years old, frequently requires repairs, or is unable to maintain a comfortable temperature, it might be time to consider a replacement.
Why is regular maintenance important for heating and air systems?
Regular maintenance of heating and air systems ensures they operate at peak efficiency, extend their lifespan, help prevent unexpected breakdowns, and can save money on energy bills. Maintenance tasks can include cleaning filters, checking system controls, and inspecting components for wear and tear.
Are you ready for the cold season?
Coastal cities like Chula Vista, CA and La Jolla, CA could deal with harsher winds during the winter than cities located inland, such as El Cajon, Ca and La Mesa, CA. Do you know your region's weather patterns? Do you have a good idea of what your seasonal heating costs should be based on that information? If not, contact Carini for help! Our expert technicians will educate you about your system and help with heating maintenance and repairs.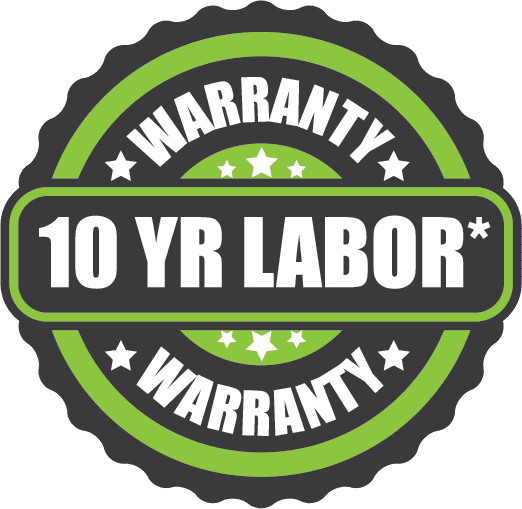 100% Satisfaction Guarantee
If you are not satisfied with Carini and/or your new system for any reason within three (3) years of installation, Carini will make unlimited attempts to resolve the issue up to and including removing your system and refunding 100% of the purchase price.
PMA Signup Form
"*" indicates required fields
Save money while saving the planet. Get a free quote today!