Ductless Mini Split Repair San Diego
Ductless Mini-Split Repair in San Diego, CA
You can't predict when your ductless mini-split will fail. However, you can take the initiative and call Carini Home Services for a mini-split repair in San Diego, CA. We provide fast and reliable services because we understand how important it is to keep your cooling system up and running. Our experienced technicians use the latest equipment and techniques to handle any issue you may have, big or small.
Our family-owned and operated business has been performing mini-split repair services since 2006, so we've diagnosed and fixed almost every problem imaginable. You can always count on us to repair your equipment correctly and efficiently the first time around — because you deserve nothing less than the best service.
If you're experiencing a malfunction with your mini-split system, don't hesitate to call our technicians. Our team is ready to inspect your system and provide the necessary solution. Contact us today to schedule an appointment and let our mini-split repair company show you what we have to offer! Our service areas in the San Diego area include:

El Cajon

La Jolla

Chula Vista

La Mesa
Common Mini-Split Problems
Ductless mini-splits are some of the most popular HVAC systems currently on the market. There are many benefits to installing one of these systems in your home, as they're known for being energy efficient and easy to install. However, just like any other type of equipment in your home, mini-splits can experience problems from time to time. Some of the most common issues that may require a mini-split repair in San Diego, CA, can include:
Malfunctioning Compressor
As with traditional AC systems, mini-split system compressors sit in the outdoor cabinet with the condenser and condenser fan. The compressor pressurizes the system's refrigerant, and when it isn't working properly, warm air will blow from your unit instead of cool air. Being complex and containing refrigerant, compressors require a person with training and certification to handle the work.
Faulty Indoor Blower
Many mini-split AC repairs involve indoor blowers. Each mini-split indoor blower contains a fan, a small air filter, and a set of coils. In the event of a malfunction in any of these components, the operation of the blower will be negatively affected.
Refrigerant issues
A ductless system's indoor blowers connect to the outdoor unit via a conduit that contains a power cord, a condensate drain line, and a refrigerant line. Because the refrigerant and condensate lines can be quite long, issues can arise if they develop leaks or clogs.
What Can You Expect From Our Mini-Split Repair Contractors?
We know how important it is to have reliable and efficient cooling during the hottest months of the year. That's why our mini-split repair contractors can help you get out of a sticky situation, should one ever occur. Our team of professional technicians will take the time to troubleshoot any problem you have with your mini-split system and provide a reliable solution that fits your needs.
When you choose us for your mini-split repair in San Diego, CA, you can anticipate the following:
Top-of-the-Line Products:

We're proud to offer cost-competitive traditional heating and air conditioning products to our customers. 

Reputable Workmanship:

We always do things the right way, ensuring quality service and long-lasting solutions for every customer. Your satisfaction is our priority.
Our company has been acknowledged and rewarded with numerous awards for Excellence in Customer Service: If you have a broken mini-split, know you'll receive the best possible experience when you choose us for a repair.
As a Service Partner™, you are our priority! Go to the head of the line when you call! Your job will be scheduled ahead of others. This applies to routine and emergency calls! In addition to the benefits below, you'll also be able to take advantage of our extended warranties which increase home value because they are transferable to subsequent owners, provided the equipment remains in its original configuration at its original installation site.
Signs Your Ductless Mini-Split Needs Repair
Knowing when to schedule a mini-split AC repair can help you take prompt action and avoid costly services down the road. Some of the most common warning signs that your mini-split needs professional attention include:
Loud Noises:
Unusual, loud sounds coming from your mini-split are never a positive sign and can indicate something is not quite right. If you start to hear banging, grinding, or squealing noises coming from the unit, it could be a clear sign that something has become loose or has come out of alignment. No matter the severity of the sound, it's best to call a professional technician for assistance as soon as possible.
Temperature Issues:
Your HVAC systems should be able to keep up with your family's needs. If you notice that your mini-split isn't keeping your home as comfortable as it used to, this could suggest there's something wrong with the unit. Old age and worn-out parts are two common causes of performance issues in ductless mini-splits. If you haven't had the system professionally inspected recently, a lack of maintenance can also be a factor.
Decreased Airflow:
Your ductless mini-split should be blowing steady air when everything is working correctly. However, if you've noticed a decrease in airflow, this can indicate that the system isn't operating properly. You may need a mini-split repair in San Diego, CA.
Frequent Cycling:
Your ductless mini-split should turn on and off at regular intervals with normal use. However, if the unit is cycling frequently — meaning it turns on and off much more often than usual — this could also be a bad sign. These problems often suggest that mini-split unit repairs are needed.
Request Mini-Split Repair Services Today!
When your mini-split system starts to malfunction, there's no reason to sweat. You can trust Carini Home Services to provide you with a dependable mini-split repair in San Diego, CA, or the surrounding areas. We are a family-owned and operated business with many years of experience in the industry. Owner Gabriel Carini founded the company in 2006, and since then, we have been providing our local residents with top-tier, reliable mini-split unit repairs.
You deserve to feel comfortable and safe at your home at all times. So if you find yourself with a broken mini-split on a hot day, know that we'll be there for you. We take pride in offering repairs with professionalism and personalized service to every customer. Our technicians are happy to discuss your repair options and find a solution that satisfies your needs.
Our services also include:
No matter where you are in San Diego, our mini-split repair company will help get your cooling system up and running in no time. Contact us today to request an appointment in El Cajon, La Jolla, Chula Vista, or La Mesa!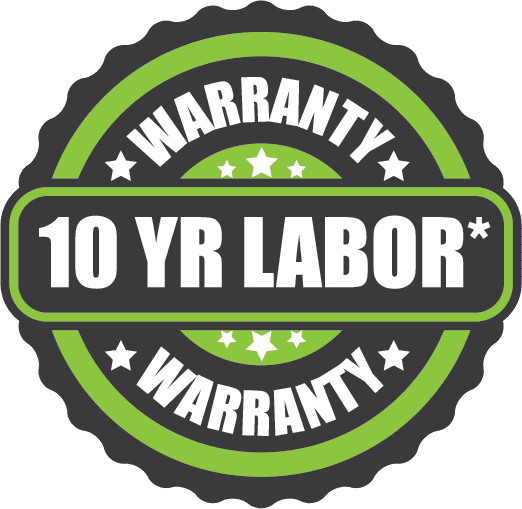 100% Satisfaction Guarantee
If you are not satisfied with Carini and/or your new system for any reason within three (3) years of installation, Carini will make unlimited attempts to resolve the issue up to and including removing your system and refunding 100% of the purchase price.
PMA Signup Form
"*" indicates required fields
Save money while saving the planet. Get a free quote today!