Air Conditioning Maintenance
Air Conditioner Maintenance in San Diego, CA
Do you want to keep your air conditioner running smoothly throughout the year? With AC maintenance services from Carini Home Services, you can continue to keep cool without a care in the world. Our technicians will expertly inspect and maintain your AC unit, ensuring its longevity and efficiency for years to come.
Our air conditioner maintenance company is proud to have a reputation for customer dedication, certified technicians, and energy-efficient solutions. We've been servicing air conditioners in the San Diego area since 2006. In that time, we've provided unmatched customer service and stood by our workmanship.
Your air conditioner is a major investment, and you deserve only the best whole-house cooling maintenance services to keep it in peak condition. So don't wait to call us to schedule an appointment. Contact us today to see how you can benefit from air conditioner maintenance in San Diego, CA! Our service areas also include the following:

San Diego County

El Cajon

La Jolla

Chula Vista

La Mesa
The Importance of Yearly AC Tune-Ups
Home air conditioning systems require regular AC tune-ups at least once yearly to function properly. These services will protect your investment and validate your warranty. Industry research clearly shows that scheduling air conditioner maintenance in San Diego, CA, will significantly prolong the life of your system, keep it running efficiently to lower energy usage, and maintain clean operation inside your home.
Air Condenser Checks Done Right
The summer months can be rough, but you don't have to suffer in the heat without a properly-functioning AC system. We offer air condenser checks as part of our cooling maintenance services, so you feel confident that your air conditioner will be ready for the sweltering temperatures.
At Carini Home Services, we're committed to always doing things the right way. Our goals are to provide outstanding technical services and comprehensive solutions with everything we do. When you need air conditioner maintenance in San Diego, CA, our team of technicians will ensure your AC unit is ready to handle the heat.
Investing in whole-house cooling maintenance can give you the comfort and peace of mind that your air conditioner will continue to run effortlessly on the hottest days. If you have concerns, we can walk you through the maintenance process and answer any questions you have.
What Can You Expect From Routine AC Maintenance Services?
When you schedule AC system maintenance, you can expect a trained expert to check every part of your cooling system to make sure it's working optimally. For example, the technician will ensure that the outdoor compressor is clean and free of dirt, pollen, and other debris that can inhibit its performance. During AC maintenance services, thorough cleanings will ensure maximum airflow through the unit so that it can do its job as efficiently as possible.
Central air system maintenance also includes testing and inspecting the unit for proper function. The technician may adjust existing settings to keep everything running smoothly. They may also suggest updating components if necessary, such as worn-out parts or the thermostat. When the time comes to get your AC checked, don't put off scheduling an appointment. With annual air conditioner maintenance in San Diego, CA, you can improve your comfort and save money on your energy bills in the long run.
As a Service Partner™, you are our priority! Go to the head of the line when you call! Your job will be scheduled ahead of others. This applies to routine and emergency calls! In addition to the benefits below, you'll also be able to take advantage of our extended warranties which increase home value because they are transferable to subsequent owners, provided the equipment remains in its original configuration at its original installation site.
Why Work With Our AC Maintenance Contractors?
At Carini Home Services, we understand how important it is to work with reputable AC maintenance contractors. Fortunately, you can count on us to meet and exceed your expectations. Benefits of working with us include:
Exceptional Expertise:
We're proud to employ highly-trained technicians to perform our cooling maintenance services. Our technicians are not only qualified to care for your air conditioning equipment but they're also trained to care for you and your home. Trust us to always be knowledgeable, helpful, and respectful.
10% Discount:
Take advantage of our Preventative Maintenance Agreement and receive a 10% discount off the bottom line for all your heating, cooling, and plumbing needs. This discount is valid for as long as our Service Partner relationship remains effective. (Does not include replacements or installations).
Hassle-Free Agreement Transfers:
If you move, your Service Partner agreement can either be transferred to protect your new home or to the buyer of the home you are selling. Your choice!
100% SATISFACTION GUARANTEE:
When servicing air conditioners, we promise the complete satisfaction of our customers. If you're not fully satisfied with our services for any reason, just let us know, and we'll make it right ASAP.
Additional benefits of choosing our team for your services include:
Peace of mind

Inflation protection

Parts and labor are covered when a covered part must be replaced

Knowing your cost for total comfort — up to 10 years in advance

Original parts will be replaced with genuine manufacturer parts

Our factory-trained service technicians will complete any necessary repair work
Request AC System Maintenance Today
Don't let a slip-up with your air conditioner ruin your comfort on the hottest days of the year. If the time has come for air conditioner maintenance in San Diego, CA, turn to Carini Home Services for fast and reliable service. We take pride in offering the highest-quality solutions to our customers, ensuring that their cooling systems run smoothly when temperatures rise.
Our air conditioner maintenance company has been in business since 2006, so we know a thing or two about keeping HVAC equipment in good working condition. We also specialize in AC installations and AC repairs to meet your needs.
If a repair is needed, we'll discuss your options and recommend the best solutions. We also know that your family's peace of mind is important, so we go the extra mile to ensure you're satisfied with the AC system maintenance services we perform.
Your air conditioner plays an important role in your comfort, so don't overlook its needs. Contact us today to schedule your central air system maintenance today! Our trained and knowledgeable crew has you covered. We're proud to serve many of our local communities, including San Diego County, El Cajon, La Jolla, Chula Vista, and La Mesa.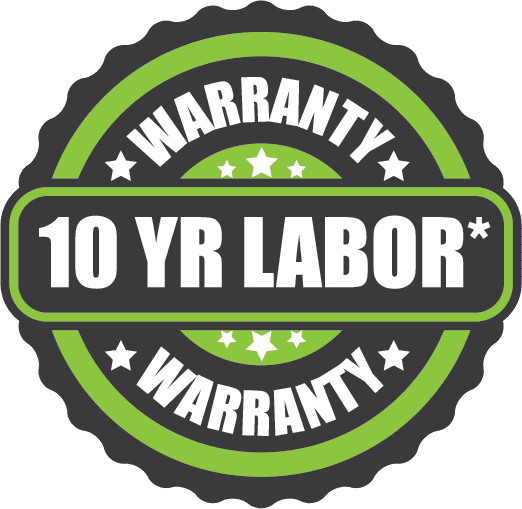 100% Satisfaction Guarantee
If you are not satisfied with Carini and/or your new system for any reason within three (3) years of installation, Carini will make unlimited attempts to resolve the issue up to and including removing your system and refunding 100% of the purchase price.
PMA Signup Form
"*" indicates required fields
Save money while saving the planet. Get a free quote today!