San Diego Mini Split
Maintenance
Ductless Mini-Split Maintenance in San Diego, CA
All heating and cooling systems require routine care to stay running. That's why the team at Carini Home Services is always ready to help with your ductless mini-split maintenance in San Diego, CA. With our commitment to excellent customer service, you can rest assured knowing that your mini-split will keep operating smoothly all year round.
When servicing mini-splits, our experienced technicians perform a thorough inspection and cleaning to ensure the unit works as it should. This way, you don't have to worry about any unexpected repairs or breakdowns in the most inconvenient circumstances. Our specialists also have the knowledge and expertise to diagnose and repair issues that might arise with your system.
As a reputable mini-split maintenance company, know that our knowledgeable and friendly staff is always willing to answer any questions you may have. Contact us today to request an appointment!
El Cajon

La Jolla

Chula Vista

La Mesa
Mini-Split Tune-Ups You Can Trust Year-Round
Ductless mini-splits function most efficiently and can last for years if properly maintained. As the largest team of mini-split AC maintenance contractors in the San Diego area, we have the highest number of factory-trained mini-split service technicians to keep your system running at its best. Our expert mini-split tune-ups can also be combined with our PMA Service Partner Program, where you can jump to the head of the line when you call and get your job scheduled ahead of others.
When you call us for your maintenance needs, you can expect:
High-Quality Craftsmanship:

Our team is dedicated to providing you with the highest quality ductless mini-split maintenance in San Diego, CA. We always stand by our workmanship.

Professional Service:

No matter your needs, you can count on our experts to handle the job with professionalism from start to finish, ensuring all work is done correctly and efficiently.

Energy-Efficient Solutions:

We're proud to offer practical, sustainable, energy-efficient solutions for your home or business. This way, you can save energy

and

money in the long run.
As a Service Partner™, you are our priority! Go to the head of the line when you call! Your job will be scheduled ahead of others. This applies to routine and emergency calls! In addition to the benefits below, you'll also be able to take advantage of our extended warranties which increase home value because they are transferable to subsequent owners, provided the equipment remains in its original configuration at its original installation site.
Mini-Split Cleanings Done Right
Choosing to install a ductless mini-split in your home was a significant decision. As a result, you deserve to work with only the best team for your mini-split cleanings and inspections. We understand that choosing a technician for your maintenance needs can be a daunting task, which is why we make it easy for you to trust our technicians.
We take pride in providing a 100% Satisfaction Guarantee with all our services. When the time comes for ductless mini-split maintenance in San Diego, CA, rest easy knowing that your services will be taken care of with your satisfaction guaranteed. With our professional solutions, quality equipment, and commitment to excellence, you can have peace of mind knowing that the job is being done right every time.
The Importance of Annual Mini-Split Maintenance
Most homeowners don't think much about their mini-split system until there's a problem. However, regular maintenance for your HVAC system is crucial for optimal maintenance and efficiency — just like with your car.
There are many reasons to schedule regular maintenance for your ductless mini-split system, including the following:
Improve Efficiency and Performance
The primary reason to have regular maintenance for your mini-split is to improve the unit's performance and efficiency. Having a mini-split AC maintenance contractor come to your home to inspect, clean, and adjust the major parts of your system will ensure that it runs smoothly. Not only can a professional inspection and cleaning help you save money on your energy bills, but it can also reduce the chances of you encountering major problems in the future.
Prevent Costly Repairs
Failing to keep up with your mini-split's needs can make it more prone to breakdowns and malfunctions. As a result, you can end up paying for costly repairs if something goes wrong. The good news is that scheduling ductless mini-split maintenance in San Diego, CA, can help you catch many potential problems early on. This way, you can address these issues before they become more severe and expensive.
Extend the Unit's Lifespan
Did you know that maintaining your mini-split can help extend the lifespan of the unit significantly? Without proper care and attention, the system can start operating inefficiently, which can lead to breakdowns due to clogged or worn-out components. Regular maintenance can help prevent these problems from occurring, allowing you to enjoy a cool, comfortable home all year long.
What Can You Expect From Ductless Mini-Split Maintenance?
If the time has come to have your mini-split professionally maintained, it can be helpful to know what goes on during one of these services. Overall, you can expect a thorough inspection of the entire system, including the indoor and outdoor units. After checking the components, the technician will clean the individual units and the condensate drain line to prevent mold or mildew growth. The expert may also check the refrigerant levels and electrical components to ensure smooth, efficient operation.
Request Mini-Split Maintenance With Our Experts Today
At Carini Home Services, we have a dedicated team of certified, experienced technicians to help with your ductless mini-split maintenance in San Diego, CA. We have what it takes to keep your system running year-round, including top-of-the-line equipment and expert knowledge in the field. So whether you need routine maintenance or more extensive repairs sometime down the road, feel confident that our team is here to assist you.
We're proud to be a family-owned and operated mini-split maintenance company serving the San Diego area since 2006. From the moment we opened our doors, our crew has been dedicated to providing outstanding service for our customers. We want to ensure your complete satisfaction in everything we do, whether the project is big or small. When servicing mini-split systems, we go to great lengths to deliver work that meets the highest standards.
You can turn to us for all your services, including:
If you are looking for an experienced contractor to handle your mini-split maintenance needs, look no further than Carini. Contact us today to request an appointment and keep your home as comfortable as it can be! We service many locations, including El Cajon, La Jolla, Chula Vista, and La Mesa.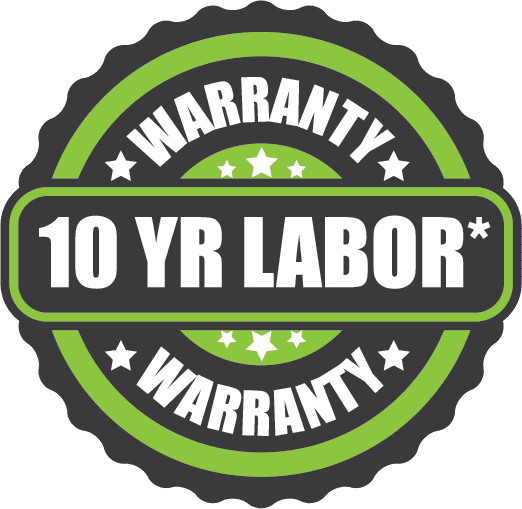 100% Satisfaction Guarantee
If you are not satisfied with Carini and/or your new system for any reason within three (3) years of installation, Carini will make unlimited attempts to resolve the issue up to and including removing your system and refunding 100% of the purchase price.
PMA Signup Form
"*" indicates required fields
Save money while saving the planet. Get a free quote today!