Drain Cleaning Service in San Diego
Carini Heating, Air and Plumbing is San Diego County's premier sewer drain cleaning company, providing high quality and professional drain cleaning services since 2006. Our team of knowledgeable plumbers can handle all of your clogged drain problems. From slow-moving sink drains to blocked toilets, we have the resources to solve them.
We understand that clogged drains can be a hassle and become an expensive issue if not handled in a timely manner. That's why we always strive to provide quick, practical solutions to get your drains running again.
No matter your drain cleaning needs, our goal is to ensure you are satisfied with our services. We stand by every job we complete and are proud to offer drain cleaning services that are performed to the highest standards. With our team of dedicated plumbers by your side, you can rest assured that your drain issues will be addressed in no time while preventing problems from reappearing.
Contact us today to schedule an appointment with our drain cleaning specialists! We serve many communities in San Diego County, including:
El Cajon

La Jolla

Chula Vista

La Mesa
Kitchen and Bathroom Drain Cleaning
When clearing a blockage in your kitchen or bathroom drain, choosing the right method is essential. For instance, our professionals offer drain snaking that can be used to clear a wide range of clogged drain problems. You can count on us to use the most dependable practices to protect your home plumbing system and effectively fix your clogged drains. 
Each type of drain — kitchen, bath, shower, laundry, and toilet — requires various snaking methods to remove blockages. That's why our plumbing technicians are trained to perform a full range of solutions. We can also identify which drain snake method is the most suitable for your needs. We'll make sure that you get the best, most efficient drain cleaning services.
It's easy to overlook the drains in your home. That is — until they become clogged. The importance of having properly-functioning drains cannot be understated, which is why we also go the extra mile to ensure your drains are working properly. You can trust us to get the job done right.
Read More
What Causes a Clogged Drain?
The drain lines in your home can become clogged for a variety of reasons. For instance, leftover grease is one of the most common causes of drain blockages because it can quickly solidify in your pipes. If you want to prevent this drainage problem, it's important to dispose of grease, fats, and oils in the trash. You can collect them in a container or wipe them off your dishes with paper towels.
When you have a grease clog, it's essential to contact a San Diego drain expert for help. In most cases, using a DIY drain cleaning method, such as a combination of baking soda and vinegar, won't thoroughly fix the problem. Chemical drain cleaners can also cause more harm than good.
Soap scum, tree roots, and hair buildup are also common causes of drain clogs. No matter how often you clean out your hairbrush, there will always be some hair that finds its way down your drain. Do you want to avoid plumbing problems caused by hair buildup? Investing in drain guards can help capture this hair before it can enter your pipes and cause a significant blockage.
Other blockages can be caused by foreign objects falling down your drains. You'll need professional help to remove these items properly without accidentally damaging your pipes.
Signs You Have A Clogged Drain
Clogged drains can be a hassle to deal with. Not only can they cause water to back up in your sinks and showers, but they can also lead to an uncomfortable living environment and even health hazards if not taken care of quickly.
There are some telltale signs that can indicate you have a clogged drain, including:
Unpleasant Odors:

If a bad smell is coming from your sink or shower, this can be an obvious sign that you have a clogged drain. When stagnant water sits in your pipes for long periods of time, bacteria can start to grow and produce these odors. So at the first sign of an odd smell, don't hesitate to call a plumber for help.

 Slow-Draining Water:

If you turn on the tap and the water starts draining out much slower than usual, this could mean there's something blocking the water flow. Your clogged drain could be caused by everything from hair buildup to food scraps. Whatever the case, the problem needs to be addressed as soon as possible so that the water can start draining normally again.   
Gurgling Noises: If you hear strange gurgling noises coming from your sink or shower, this can suggest there's something blocking your drainpipe. These sounds occur when air pockets become trapped in your pipes due to obstructions. It's a good idea to have a San Diego drain expert perform a thorough inspection.
Emergency Drain Cleaning Services
When something goes wrong with your home's plumbing, it can bring your routine to an immediate standstill. Luckily, Carini is here for you 24/7 when an emergency situation appears out of the blue. We can quickly provide service and help you get your home's routine back on track.
At Carini, we understand that plumbing problems can be stressful — especially when they make it difficult to complete your daily tasks. That's why we strive to provide the most reliable, safe, and prompt drain cleaning services. Our team of professionals will arrive at your home to assess the situation and provide the best solution for your needs. We want you to have peace of mind knowing that your plumbing system will be well taken care of.
We also believe in open and honest discussions with our customers. When you encounter an emergency drain clog, we can help you make decisions that benefit your home and leave you feeling satisfied. We're happy to discuss your options and want you to be fully informed and confident in the services we provide. With Carini, you can be sure that you get the best service every time!
Put Trust in Our Drain Cleaning Company
Whatever you might wash down your drains, it's important to consider that some types of waste can get stuck and result in clogged or damaged pipes. Thankfully, we're here to provide a rescue mission for your plumbing emergencies!
When it comes to drain cleaning, Carini is the name to remember. Our professional and experienced plumbers have years of experience unclogging and cleaning out even the toughest of drains. We work with precision, skill, and respect to make sure that your pipes are flowing freely and without any hassle.
Request an Appointment With Our Drain Cleaning Experts
We understand the complexities of pipe networks and plumbing systems, so you can trust us to get the job done completely right. Our drain cleaning heroes never cut corners and strive for customer satisfaction every time. We always have your best interests in mind, whether we're performing a drain cleaning service or:
When the time comes for a professional drain cleaning in San Diego, CA, don't settle for just any team. It's also important to find plumbers that are extremely helpful and have a good attitude. Fortunately, the plumbers you're looking for are right here.
Let Carini be your go-to source for drain cleaning services. From camera inspections to clogged kitchen sink repairs, we can handle it all. We have what it takes to thoroughly fix the problem, so you don't have to worry about drainage problems ever again. Contact us today to request an appointment! We serve many areas in Our service areas in San Diego County, including El Cajon, La Jolla, Chula Vista, and La Mesa.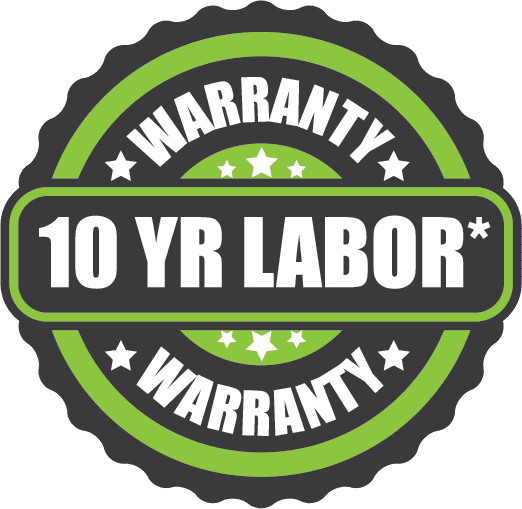 100% Satisfaction Guarantee
If you are not satisfied with Carini and/or your new system for any reason within three (3) years of installation, Carini will make unlimited attempts to resolve the issue up to and including removing your system and refunding 100% of the purchase price.
PMA Signup Form
"*" indicates required fields
Save money while saving the planet. Get a free quote today!