Shower & Bathtub Service in San Diego, CA
Homeowners in San Diego, CA, who find themselves in need of top-notch shower and bath service and repair have come to the right place! Whether it's due to outdated fixtures or a comprehensive bathroom makeover, Carini Home Services is your go-to solution. We're committed to helping you create the shower or bathtub you've always envisioned, ensuring your satisfaction every step of the way.
Shower Services
Our wide range of shower services ensures that we can meet any of your shower-related needs. In addition to shower repair, we also offer services such as replacing shower heads and shower cartridges and even installing grab bars for improved safety. We are dedicated to providing you with a comprehensive solution for your bathroom needs.
Shower Repair Services
At Carini, we offer comprehensive shower repair services to address a wide range of issues that may arise in your shower. From leaks and drainage problems to fixture malfunctions, we ensure that your showering experience remains delightful without compromising your home's integrity. With our experienced team by your side, we swiftly diagnose and resolve any shower-related problems, restoring functionality and peace of mind. Whether it's shower drain repair or any other issue, we possess the necessary expertise and tools to make your shower as good as new.
Walk-In Shower Repair
We also offer exceptional repair services for walk-in showers. While walk-in showers can be a fantastic addition to any bathroom, proper maintenance is crucial. If you're dealing with leaks, drainage problems, or any other issues, trust our experienced team to handle any walk-in shower repair with precision and expertise.
Shower Leak Repair
One common issue we handle is shower leak repair. A leaking shower can waste a significant amount of water and even cause damage to your home if not addressed promptly. With Carini, you can trust that we will quickly identify the source of the leak and implement the necessary repairs to prevent further damage.
Signs Your Shower Needs Repair
Recognizing the signs that your shower needs repair can help you prevent more significant issues and additional costs down the line. Here are a few key indicators to look out for:
Drainage Issues

: Slow draining can be a sign that the drain assembly or main line is blocked. This issue can lead to shower falls from accumulated water.

Persistent Leaks

: If water leaks persistently from your shower head, it's a clear sign that your shower installation might need some repair work.

Cracked Tiles

: Cracked or damaged shower tiles, especially around the shower pan or drain opening, can be more than just an aesthetic issue. They can also lead to water damage if not addressed quickly.

Malfunctioning Shower Head

: A malfunctioning shower head might be a symptom of problems with your custom plumbing. Whether it's a walk-in shower, a prefabricated shower, or a custom shower with custom jets, issues with the shower head should not be ignored.

Temperature Fluctuations

: If your shower water temperature fluctuates unexpectedly, it could point to issues with your water lines or mixing valve.

Mold and Mildew

: If mold and mildew start growing on your shower curtain or shower liner, it could mean poor ventilation in your shower, causing potential damage to your shower material over time.

Damaged Grout or Sealant

: If the grout between your shower tiles is disintegrating or the sealant around your shower is peeling off, water can seep into your back wall or floor, leading to more significant damage over time.

Worn Out Shower

: If your old shower shows signs of aging, like cracks or rust, it's a good idea to consider a new shower installation. While this could involve some cost, it's generally a cost-effective move in the long run, considering the potential water damage you could avoid.
Make sure to consult with professional shower installers to address these issues promptly and effectively. Regular maintenance can help you avoid these problems and keep your shower running efficiently for years.
Carini Is Among the Top Shower Servuce Companies in San Diego County
As one of the leading shower experts in San Diego County, we at Carini strive to offer the highest quality services at competitive prices. Whether you're located in El Cajon, La Jolla, Chula Vista, or La Mesa, we're ready to help you with your shower or bath repair needs.
Shower and Bathtub Service for Improved Comfort and Décor in Your Bathroom
Carini offers shower and bathtub replacement to make your bathroom a standout space in your home. Our experienced plumbers are trained to fix shower and bathtub problems of all types!
If you need drain cleaning for your shower, bathtub, or sink, we've got you covered in San Diego County.
Bathtub Repair
When it comes to bathtub repair in San Diego, CA, Carini is your go-to service provider. We understand that your bathtub is an essential part of your daily routine, and when it's damaged or malfunctioning, it can disrupt your life. Whether your old bathtub is cracked, your tub drain is clogged, or you're dealing with stubborn leaks, our experienced team can diagnose the problem quickly and provide efficient repair solutions. We handle repairs on a variety of bathtubs, including acrylic bathtubs, cast iron tubs, and even walk-in bathtubs. Don't let a damaged bathtub spoil your relaxation time; contact us today for comprehensive and professional bathtub repair services.
Signs Your Bathtub Needs Repair
Being able to identify signs that your bathtub needs repair can save you a lot of time, money, and effort in the long run. Here are some key signals to look out for:
Drainage Issues

: If your water drains slowly or not at all, it may indicate a problem with your tub's drain cover or plumbing work.

Surface Damages

: Chips, cracks, or scratches on your existing tub suggest that you need to consider a repair or a new bathtub installation.

Persistent Leaks

: If there's a persistent leak around your tub, especially near the tub flange or the faucet, it might be a sign that your bathtub installation needs some work.

Discolored or Damaged Tiles

: If the ceramic tiles around your bathtub or shower tile start to discolor or show damage, it might be a sign that there's water leaking behind the tiles.

Deteriorating Caulk

: Old or deteriorating caulk around the bathtub can let water seep in, causing damage to the back wall or floor.

Loose Fixtures or Grab Bar

: If fixtures such as the faucet or the grab bar are loose, it may be a sign of underlying issues that need to be addressed.

Ineffective Jets in a Custom Bathtub

: If you own a custom bathtub with jets, poor performance or non-functioning jets are clear indicators that a repair is needed.

Old Tub

: An old bathtub may simply be past its prime. If you find yourself frequently dealing with repairs, it might be time for a new tub.
In each of these cases, it's crucial to involve professionals for an accurate assessment and quality repair work. Doing so can prevent more serious issues from developing, and while it may involve some labor costs, the overall cost is often worth it in the long term.
Choose Carini for Your Shower & Bathtub Needs
If you're looking for the best shower and bathtub services in San Diego, CA, choose Carini. We're committed to providing top-notch shower repair, and we can even help with shower drain repair and other specialized services.
Our team of professionals has the skills and expertise to handle any job. Contact us today to learn more about our services and to get started on your bathroom repair project. We can't wait to help you create the bathroom of your dreams.
In addition to our shower and bathtub services, we also offer drain cleaning, pipe repair, and plumbing inspection services. Whatever your plumbing needs, Carini has you covered.
Frequently Asked Questions
How much does a typical shower installation cost?
The overall shower installation cost can vary greatly based on the type of shower (e.g., a custom shower, prefabricated shower, steam shower, etc.), the materials used, the complexity of the installation, and labor costs. At Carini, we pride ourselves on delivering unparalleled craftsmanship while keeping our prices affordable. Trust us to skillfully install your new shower, ensuring every detail is executed with precision and finesse.
What is a shower pan, and is it necessary for my new shower installation?
A shower pan is the base of your shower, often made of acrylic or fiberglass. It catches and directs water into the drain and is absolutely necessary to prevent leaks and water damage.
I'm considering a tub shower combo; what should I keep in mind regarding its installation?
Tub-shower combos can be a space-efficient choice for bathrooms. Installation involves careful placement of both the tub and the shower fixtures, which might increase labor costs.
How is a steam shower installation different from a regular shower installation?
Installing a steam shower involves additional components like a steam generator and a sealed shower enclosure. Because of this added complexity, it tends to be more costly than a regular shower installation.
What does the term "full body" refer to in shower installations?
"Full body" usually refers to a type of shower that has multiple shower heads positioned at various heights, designed to spray water onto the user's body from different angles. This is typically found in more luxurious or custom showers.
Which areas of San Diego do you cover?
Our expert technicians serve communities throughout San Diego, including:
El Cajon

La Jolla

Chula Vista

La Mesa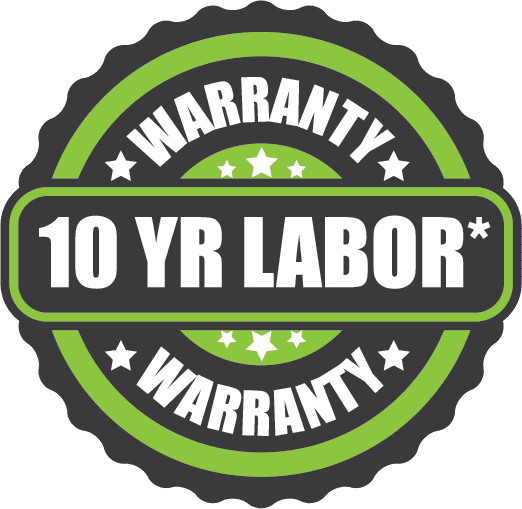 100% Satisfaction Guarantee
If you are not satisfied with Carini and/or your new system for any reason within three (3) years of installation, Carini will make unlimited attempts to resolve the issue up to and including removing your system and refunding 100% of the purchase price.
PMA Signup Form
"*" indicates required fields
Save money while saving the planet. Get a free quote today!