Garbage Disposal Repair in San Diego, CA
A functioning garbage disposal is a must for any modern kitchen. It makes meal clean-ups easier, reduces household waste, and keeps your kitchen smelling fresh. Unfortunately, like all appliances, garbage disposals can break down and require maintenance or repair. That's where our garbage disposal services come in. At Carini Home Services, we provide the best garbage disposal repair in San Diego, CA, alongside a range of other essential services such as garbage disposal replacement and garbage disposal installation.
The Importance of a Garbage Disposal
A garbage disposal is a vital component of your plumbing system, playing an instrumental role in breaking down kitchen waste into smaller parts, which helps prevent clogged pipes and makes clean-up after meals much more manageable. Proper garbage disposal maintenance can protect your pipes from blockages that may cause backups or damage. But what happens if your garbage disposal breaks? A broken garbage disposal can lead to significant issues such as kitchen sink backups, unpleasant odors, and even severe pipe damage if not addressed promptly. These problems can disrupt your daily routine and may result in extensive plumbing services to rectify the situation. Therefore, if your garbage disposal is malfunctioning in any way, it's crucial to seek garbage disposal repair in San Diego immediately to avoid further complications in your plumbing system.
Our Expert Garbage Disposal Services
Our skilled team of professionals is ready to tackle any garbage disposal challenge you might face. We're experienced in handling all sorts of garbage disposal problems, from simple clogs to complex mechanical issues. Whether your garbage disposal is leaking, not turning on, or just isn't performing as it should, we're here to help with reliable garbage disposal repair in San Diego, CA.
Besides broken garbage disposal repair services, we also offer garbage disposal installation and garbage disposal replacement services. If your old unit is beyond repair or if you're simply looking to upgrade, we can help you choose the right garbage disposal for your home and ensure it's installed correctly.
Our full-service plumbing company can help you in all areas of plumbing in your residential or commercial property in the San Diego area, from La Mesa and Chula Vista to La Jolla and El Cajon.
Causes of a Clogged Garbage Disposal
Understanding the causes of a clogged garbage disposal can prevent unnecessary damage and extend the life of your unit. It is crucial to identify these causes early on, as it can help in preventing significant damage that may lead to garbage disposal replacement. Here are some common reasons behind a clogged garbage disposal:
Incorrect Usage

: One of the leading causes of clogs is incorrect usage of the garbage disposal unit. Many people make the mistake of treating their garbage disposals like trash cans, throwing in all types of waste without considering if the disposal can handle it.

Grease and Fat

: Pouring grease or fat down the sink is a surefire way to cause a clog. These substances solidify as they cool, sticking to the walls of the drain lines and eventually causing a blockage.

Excessive Food Waste

: Disposing of large amounts of food waste, especially starchy or fibrous foods, can cause a clog. Items such as potato peels, coffee grounds, and eggshells can accumulate over time, leading to a clogged garbage disposal.

Non-Compostable Items

: Disposal units are designed for biodegradable food scraps. When non-compostable items like plastic wrappers or glass enter the unit, they can't be ground down and can cause a clog.

Lack of Cold Water

: It might surprise you, but not using cold water during operation can lead to a clog. The cold water helps solidify any grease or oils so they can be chopped up by the disposal.

Insufficient Water Flow

: Running your disposal without enough water can also cause a clog. Water helps to flush down the food waste into the sewer system.

Old Unit

: Over time, an old disposal unit may start to have functionality issues. The blades can become dull, resulting in less effective grinding of waste and leading to potential clogs.
Signs of a Clogged Garbage Disposal
The signs of a clogged garbage disposal can range from subtle to very obvious. It's essential to recognize these signs early to avoid severe damage and costly garbage disposal replacement. Here's a list of indicators your disposal unit might be clogged:
Slow Drainage

: If your sink is draining slowly despite no visible blockages, it might be due to a clog in your garbage disposal unit. This issue can result from accumulated food waste.

Frequent Resets

: If you find yourself frequently pressing the reset button at your disposal, this could signal a clog. The disposal's automatic shutdown mechanism might be triggered due to excessive load from the clog.

Garbage Disposal Not Turning On

: If your garbage disposal is not turning on, the issue could be a serious clog that's causing an electrical fault. Check the circuit breaker and power switch to rule out other issues.

Unpleasant Odors

: Persistent bad smells from your sink are often a sign of a clog. Over time, food scraps stuck in the garbage disposal can decay and produce unpleasant odors.

Frequent Need for Repairs

: If your garbage disposal repair services are becoming a regular part of your routine, this might indicate an ongoing clog problem.

Unusual Sounds

: A properly working garbage disposal should operate relatively quietly. If you hear unusual or loud noises, it may be a sign of a clog or even a broken garbage disposal.

Backups

: If water starts to back up into your sink, it could be a sign of a serious clog in your sink drain or garbage disposal.

Poor Performance

: If your disposal struggles with items it used to handle with ease, it might be clogged.
If you suspect your garbage disposal is clogged, it is crucial to call professional help from Carini. Our plumbers can conduct efficient garbage disposal repair in San Diego, CA, to get your house back in working order. 
Garbage Disposal Installation & Replacement
Garbage disposal installation and replacement is a critical task that significantly contributes to the efficient functionality of your home's kitchen plumbing system. Whether you're installing a disposal unit for a brand-new sink or replacing a faulty old one, the importance of professional service, such as that offered by Carini, cannot be overstated. Proper installation ensures that waste is effectively ground up and directed away from your home, mitigating potential clogs.
At Carini, our garbage disposal installation and replacement process is meticulously designed to ensure optimal function and longevity for your system. It begins with a thorough assessment of your current setup by a garbage disposal installer to get an understanding of your unique needs. 
Next, the garbage disposal installer will offer professional advice on the type of garbage disposal unit that suits your kitchen, considering factors such as usage frequency, capacity, and noise levels. Whether it's a batch feed unit for a more cautious operation or a continuous feed disposal for convenience, we have you covered. Our skilled team then proceeds with the precise installation or replacement, meticulously handling the electrical and plumbing connections to guarantee a safe and efficient setup. We test the newly installed unit thoroughly, making sure it's operating properly, and leave your kitchen as clean as we found it.
24-Hour Emergency Services in San Diego County, CA
If there's something wrong with your garbage disposal, your drain line is eventually going to experience issues and may require repairs, as well. These types of plumbing issues always seem to come at the most inconvenient time. Continuing to use your garbage disposal and putting off repairs or the need for a replacement unit could further damage your plumbing system. For your convenience, Carini provides 24-hour emergency services to all customers.
Carini gladly serves residential and commercial clients in and around San Diego County and the nearby communities. Our service area ranges from Mid City communities such as North Park, University Heights, Bankers Hill, and Kensington; coastal areas including Carlsbad, La Jolla, and Encinitas; East County locations from La Mesa and El Cajon to Spring Valley and Lakeside; North County Inland, from Scripps Ranch and Rancho Bernardo to Escondido; and the South County areas of Bonita, Chula Vista, Rancho San Diego, National City, and Bonita.
Get Your Plumbing Back in Order
In addition to interior plumbing repair, we also service exterior drains and sewage systems. With help from our HD sewer repair camera, we can thoroughly inspect your pipes and clean your drains to prevent further issues down the line. Our professional plumbers provide reliable and prompt services to get your plumbing system back up and running. Give us a call today!
Frequently Asked Questions
What does a garbage disposal replacement involve?
Garbage disposal replacement involves removing an old or broken unit and installing a new one. This process includes disconnecting the old unit, mounting and connecting the new one, and making sure it functions properly and safely.
Why is garbage disposal maintenance important?
Regular maintenance of your garbage disposal ensures it operates at peak efficiency. It can help prevent clogs, leaks, and damage to the unit, extending its lifespan and preventing costly repairs or replacements down the line.
What should I consider when purchasing a new garbage disposal?
When considering a new disposal, think about the unit's size, power, noise level, and whether a continuous or batch feed unit best suits your needs. It's also important to consider the quality of work from the company doing the installation.
Can a leaking garbage disposal affect my dishwasher?
Yes, a leaking garbage disposal can indeed affect your dishwasher. The two appliances are often interconnected in a kitchen plumbing system. If your garbage disposal leaks, it could cause water to back up or spill into the dishwasher, potentially causing operational issues or even water damage. It's essential to address a leaking disposal promptly to prevent these complications.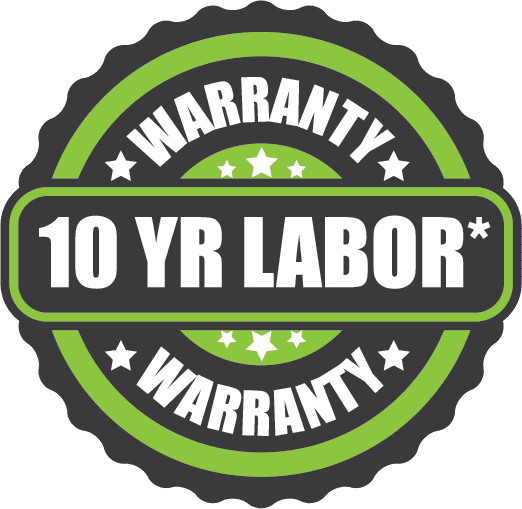 100% Satisfaction Guarantee
If you are not satisfied with Carini and/or your new system for any reason within three (3) years of installation, Carini will make unlimited attempts to resolve the issue up to and including removing your system and refunding 100% of the purchase price.
PMA Signup Form
"*" indicates required fields
Save money while saving the planet. Get a free quote today!