Plumbing Inspection in San Diego, CA
When your plumbing system is working well, it can be easy to forget about it and go on with your daily routine. However, your pipes, drains, and other plumbing equipment are essential to your home and require preventive maintenance to operate efficiently for as long as possible. Unfortunately, the leading cause of plumbing problems is infrequent or neglected plumbing inspections by experts. That is where Carini Heating, Air and Plumbing comes in.
Our expert plumbers can provide residents of San Diego County with top-notch plumbing services, including plumbing inspections. This way, you can keep your equipment performing the way it should for years to come. So contact us today to request an appointment and see what we can do for you!
We serve many local communities, including:

El Cajon

La Jolla

Chula Vista

La Mesa
Pipe Inspection Experts You Can Depend On
Our team of San Diego plumbers has been providing quality solutions since 2006 — and we don't plan on throwing in the towel any time soon. We're dedicated to ensuring your home remains a safe haven and your plumbing system continues to run smoothly. With our devotion to our customers, we prioritize honest communication and strive to exceed expectations with every visit.
We believe in being proactive rather than reactive — especially when it comes to plumbing pipes. That's why we offer comprehensive plumbing inspection services to identify any potential problems before they snowball into costly repairs. Our expert team will thoroughly check your plumbing system, looking for any hidden issues or damage that could lead to more significant problems down the road.
With a plumbing camera inspection, we'll know the condition of your pipes inside and out. If we come to the conclusion that additional services are needed, we're happy to discuss your options and get to work right away. Our plumbing professionals also have the expertise to assist you with:
What Is Involved in a Plumbing Inspection?
During a full plumbing inspection, a professional plumber will come out to your home and check all the pipes and fixtures that are connected to the water supply. This means that the expert will look for any blockages, leaks, or damage that could result in wasted water — or worse, water damage. During the full visual inspection, the plumber will also evaluate how well each fixture is functioning, from the toilets and showers to the faucets.
How Often Should Your Plumbing Be Inspected?
It's recommended that homeowners have their plumbing inspected at least once a year — or as needed when there is an issue or concern with their plumbing system. Additionally, if you live in an older home, it may be beneficial to schedule more frequent plumbing inspection services due to aging pipes and plumbing fixtures.
If you've never had a trained professional perform an inspection on your plumbing before, now is the time. A full inspection doesn't take much time, and once it's completed, you'll know if your plumbing system has any issues that need to be addressed.
What Are the Signs You Need a Plumbing Inspection?
It can sometimes be challenging to tell when your home's plumbing system needs plumbing inspection services. Although it's important to follow a regular schedule with your annual plumbing inspection services, you should call a qualified plumber for immediate assistance if you notice:
Frequent leaks coming from your pipes or plumbing fixtures

Discolored water coming from your faucets and showers

Low water pressure for no explicable reason

Foul odors coming from your drains

Slow-draining sinks or running toilets
Expert Plumbing Diagnosis and Treatment
When you call in the professionals at Carini for plumbing inspections in San Diego, you are guaranteed to receive courteous and friendly maintenance services. We perform plumbing camera inspections to properly investigate your plumbing system before tuning up your equipment and doing minor repairs.
If other issues crop up, we will inform you immediately and offer our advice on the next steps. For larger problems, we can perform everything from kitchen sink plumbing and pipe leak repairs to sewer drain cleanings and sewer camera repairs — all at your convenience and for affordable prices.
The plumbing camera inspections we provide are the best ways to identify and address potential plumbing problems. Plumbing and sewer camera inspections are non-invasive, so their use requires no excavations or costly equipment removal. Contact us today to learn more about the equipment we use on our maintenance visits.
Some of the benefits of requesting an annual plumbing inspection from the top technicians at Carini include:
Guaranteeing the safety and correct function of your plumbing system

Pinpointing issues instead of going ahead with blind repairs

Identifying and addressing problems before they turn into emergencies

Locating and patching up leaks instead of letting the water bill get out of hand

Determining what sewer pipes are damaged by roots, shifting earth, and corrosion
Request Services With Our Plumbing Inspection Company
Plumbing problems can be highly unpredictable, which makes them a potential source for costly repairs and substantial inconveniences. From leaking faucets and blocked drains to burst pipes, plumbing issues can manifest in many different ways. That's why it's vital to stay ahead of these problems with professional plumbing inspections.
At Carini, we're committed to providing our customers with the best HVAC and plumbing services in San Diego County. Our professional technicians are trained to meet — if not exceed — our customers' expectations with each job they perform. We offer plumbing inspections and preventative maintenance services that are designed to ensure the proper operation of your plumbing system.
Since 2006, we've taken pride in our quality work and unmatched expertise. We have the knowledge and expertise to take care of all of your plumbing needs, no matter how big or small. And with our prompt response times, you can be sure that you will get the help you need when you need it.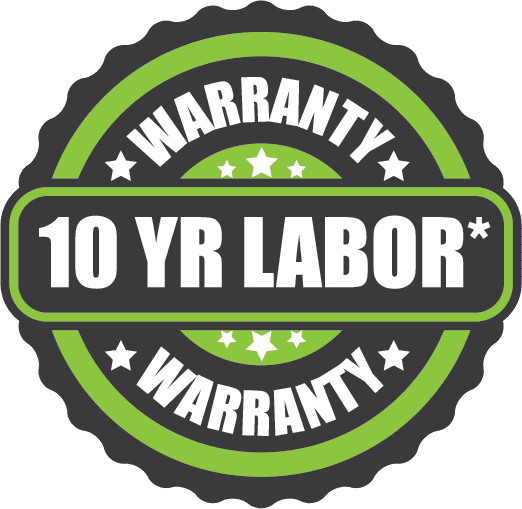 100% Satisfaction Guarantee
If you are not satisfied with Carini and/or your new system for any reason within three (3) years of installation, Carini will make unlimited attempts to resolve the issue up to and including removing your system and refunding 100% of the purchase price.
PMA Signup Form
"*" indicates required fields
Save money while saving the planet. Get a free quote today!