Air Conditioning Services
Carini Home Services is your trusted commercial and home AC service provider in San Diego County. Carini offers home central air conditioning services including repair, replacement, and installation of new, energy-efficient products.
Air Conditioning Services in San Diego, CA
Carini Home Service's air conditioning services in San Diego, CA, are here to help you beat the heat! We specialize in everything from routine maintenance to installations, replacements, and repairs to keep your cooling system running smoothly through the hotter months.
With regular maintenance from our certified AC professionals, you can extend the life of your system and prevent unexpected breakdowns or malfunctions. Our technicians are also standing by to assist when something goes wrong with your unit. We'll diagnose the problem and provide cost-effective air conditioning services that meet the highest standards.
Since 2006, we've been a go-to source for homeowners looking to keep their air conditioners in top shape. You can count on us to get the job done right, and on time, so there's no reason to sweat out another day in the heat. Contact us today to learn more about how you can benefit from our AC system services!
Our service areas in California include San Diego County, El Cajon, La Jolla, Chula Vista, and La Mesa.
AC Services We Provide
Every home in San Diego is unique, which means your AC services will be unique as well. That's why it's crucial to work with a reputable company that can handle every upgrade, repair, or inspection request you may have over the years. Fortunately, our technicians have a broad range of specialties to check off every need on your list.
You can turn to us for your next:
Our certified AC professionals are always friendly, thorough, and ready to assist you with prompt response times. We're ready to jump into action when you need us. Additionally, we're proud to offer energy-efficient solutions and equipment to help you waste less energy while improving your comfort. Not only can our air conditioning services in San Diego, CA, help you save money on your monthly utility bills, but they can also help save the planet!
Types Of AC Systems We Service
Our factory-trained technicians have the expertise to install and service all air conditioning system makes and models. You can turn to us to repair your traditional split system, heat pump, or ductless mini-split. We're also happy to be a go-to source for your central AC services.
It's important to keep your home as comfortable and energy efficient as possible, especially during the summer months. Luckily, our AC contractors are up-to-date on the latest technology to help you achieve maximum efficiency. We also specialize in retrofitting vintage and historical homes to bring them up to code while matching existing décor and architecture. No matter your needs, our residential AC services can help you achieve a comfortable temperature all year round.
By having our certified technicians work on your home or business's air conditioning unit, you can rest assured that the job will be done with your satisfaction in mind. We'll go above and beyond to ensure you receive long-lasting cooling services that help you save money and time in the long run. If there's ever an issue or a piece of equipment was installed incorrectly, we'll take care of it as quickly as possible. You deserve only the best from our air conditioning services in San Diego, CA.
Why Choose Our AC Contractors?
When the time comes to schedule cooling services for your home or business, you deserve to work with a team of experts that meet your expectations. You want your AC specialists to be kind, knowledgeable, and capable of handling all your air conditioner's needs, no matter how big or small they may be.
The good news is that our technicians have what it takes to satisfy all your needs. When you call us to maintain, repair, or replace your AC system, you can expect:
Top-Tier Workmanship:

Our team members are factory-trained and certified to provide you with some of the best services in the area. If you have questions or concerns, our technicians are happy to help. We can walk you through our services to help you make an informed decision that benefits your home.

Industry-Leading Products:

It's important to have an air conditioning system that can keep up with your cooling needs, especially in the summer. That's why we provide top-of-the-line air conditioning products and equipment that are designed to keep your home at a comfortable temperature year-round.

100% Satisfaction Guarantee:

Are you worried that your repair, installation, or maintenance service won't match your expectations?

We guarantee that our air conditioning services in San Diego, CA, will meet your needs and live up to your standards.
Request Air Conditioning Services With Our Experts!
Since 2006, Carini Home Services has offered professional air conditioning services in San Diego, CA, and the surrounding areas. We're a family-owned and operated business that puts the needs of our customers first, no matter what they may be. 
From routine maintenance to comprehensive repairs and replacements, our AC specialists are committed to providing outstanding services that homeowners can trust time and time again. Our technicians go through rigorous training before going out to perform ductless mini-split, heat pump, and central AC services. Rest assured that our team maintains the highest level of competence when it comes to servicing your AC unit, so you never have to worry about an untimely malfunction or breakdown.
We understand how important it is to have a durable and efficient air conditioning system in your home, especially when outdoor temperatures reach their peak. That's why we ensure all our residential AC services are completed right the first time. By using high-quality equipment and industry-leading technology, we can keep your system running smoothly for many years to come — regardless of what the weather has in store.
If you need AC system services, why not work with a professional company with a proven track record for trustworthy, long-lasting solutions? Contact us today to schedule an appointment! We proudly serve the communities of San Diego County, El Cajon, La Jolla, Chula Vista, and La Mesa.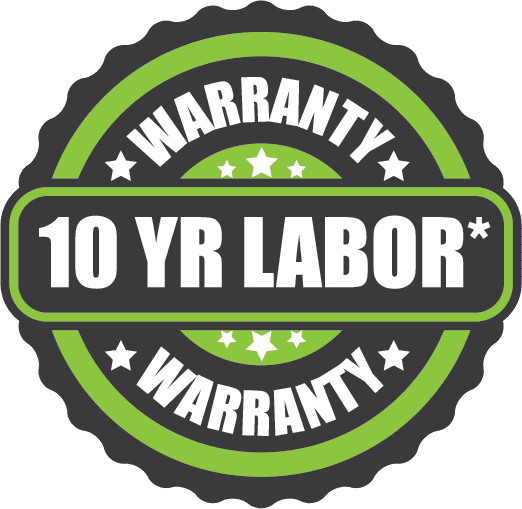 100% Satisfaction Guarantee
If you are not satisfied with Carini and/or your new system for any reason within three (3) years of installation, Carini will make unlimited attempts to resolve the issue up to and including removing your system and refunding 100% of the purchase price.
PMA Signup Form
"*" indicates required fields
Save money while saving the planet. Get a free quote today!