Service Maintenance Contract – PMA
Maintaining a properly functioning HVAC system can add years to the life of your system while improving energy efficiency. Likewise for plumbing systems such as your traditional or tankless water heater. Whether you need a quick service call to fix a nagging problem or are interested in an ongoing maintenance program, our HVAC and plumbing service departments are just a phone call away!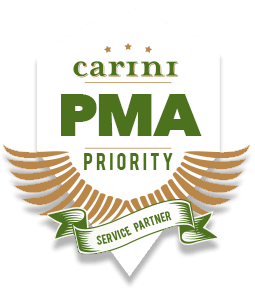 Preventative Maintenance Agreement – PMA
As a Service Partner™, you are our priority! Go to the head of the line when you call! Your job will be scheduled ahead of others. This applies to routine and emergency calls! In addition to the benefits below, you'll also be able to take advantage of our extended warranties which increase home value because they are transferable to subsequent owners, provided the equipment remains in its original configuration at its original installation site.
10% DISCOUNT:
You will receive a 10% discount off the bottom line for our heating, cooling and plumbing services for as long as our Service Partner relationship remains effective. (does not include replacements or installations).
A TRUSTED PROFESSIONAL ON YOUR HOME SERVICE TEAM:
Your technician is not only trained to care for your equipment, he's trained to care for you and your home. You'll take comfort in knowing our technicians are drug-tested and background checked. First rate providers are all we'll allow into your home.
100% SATISFACTION GUARANTEE:
We promise your complete satisfaction –GUARANTEED! If you are not fully satisfied, let us know, and we'll make it right or you don't pay!
TRANSFERABLE
If you move, your Service Partner agreement can either be transferred to protect your new home, or to the buyer of the home you are selling. Your choice
EXTENDED WARRANTIES
For consumers in search of an extra measure of protection, extended warranties are offered for up to 10 years of coverage.
All new air conditioning and heating systems include a manufacturer's limited warranty that provides for free part replacement for a specified time period. It is important to note, however, that associated costs of part replacement, such as refrigerant, EPA charges, welding and recovery fees, handling fees and labor are generally not covered under a manufacturer's limited warranty.
A Manufacturer's Extended Warranty provides replacement coverage for consumers and protects them from unexpected bills and inflation. This guarantees your HVAC equipment will be repaired by a factory-trained Carini Air technician and only manufacturer parts will be used.
ADDITIONAL BENEFITS
Peace of mind
Inflation protection
Parts and labor are covered when a covered part must be replaced
Knowing your cost for total comfort – up to 10 years in advance
Original parts will be replaced with genuine manufacturer parts
Our factory-trained service technicians will complete any necessary repair work
Sign up for PMA Priority Service Today!
PMA Signup Form
"*" indicates required fields
Save money while saving the planet. Get a free quote today!