Pipe Repair Services in San Diego, CA

If you're faced with a leaking pipe or damaged pipe in your home, time is of the essence. Whether it's a small leak or a major break, a faulty pipe can lead to extensive damage and costly repairs. At Carini Home Services, we specialize in pipe repair services across San Diego, CA, handling everything from minor leaks to major pipe replacements.
Our team of pipe repair specialists is equipped with the skills and tools to handle any kind of pipe repair situation. We provide prompt and efficient plumbing pipe repair services to prevent further damage to your property.
Water Leak Detection
As part of our comprehensive pipe repair services, we offer expert water leak detection. This critical service is designed to quickly locate and diagnose leaks within your plumbing system, reducing potential damage to your property.
We understand that every minute counts when you have a leaking pipe. Our team uses advanced technology to identify the source of leaks quickly and accurately, ensuring that pipe repair can be carried out swiftly and effectively.
Emergency Leak Repair
At Carini, we understand that emergencies happen. That's why we offer emergency leak repair services to the residents of San Diego, CA, and surrounding areas. If you find yourself facing a severe water leak, our team of pipe repair specialists is just a call away.
We are ready to respond quickly to minimize damage to your property and ensure that your home is safe and dry. No matter the size or scope of the leak, our experts will provide a fast and effective solution.
Pipe Repair Specialists
At Carini, our pipe repair specialists have the expertise and experience to handle any type of plumbing pipe repair. Our team is committed to delivering high-quality services that restore the functionality of your plumbing system and minimize disruption to your home.
Whether you need an emergency leak repair or a re-piping, trust our team to provide a solution that fits your needs. Contact us today for a consultation and find out why we are the go-to pipe repair service in San Diego, CA.
Why Choose Carini
Here in San Diego County, we provide service to many areas, including El Cajon, La Jolla, Chula Vista, and La Mesa. It doesn't matter if you are dealing with a broken pipe in your home or a significant leak at your place of business — our San Diego-based pipe repair services have you covered.
We handle everything from water pipe repair to plumbing gas line repair. If you find yourself dealing with a burst pipe in the middle of the night, remember we also provide 24/7 emergency services.
Moreover, we're more than just a pipe repair service. We offer an array of other services, too, like:
So, whether you're dealing with a leaking pipe, a damaged pipe, or anything in between, don't hesitate to reach out to the experts at Carini. We're ready and waiting to help you with all your plumbing needs.
Contact Us Today!
When it comes to pipe repair services in San Diego, CA, Carini is a trusted name. Our pipe repair specialists are dedicated to providing the highest quality service and ensuring your complete satisfaction. Contact us today to learn more about our services or to schedule a service call. Your home deserves the best, and that's exactly what we aim to provide.
What are the signs of a leaking pipe?
The signs of a leaking pipe can include unexplained water puddles, damp, or warm spots on walls or floors, reduced water pressure, an unexpected increase in your water bills, or the sound of running water when all taps are turned off.
What is whole home re-piping, and when is it necessary?
Whole home re-piping is a process where all the existing pipes in your home are replaced with new pipes. It's often necessary in older homes where the pipes are worn out, corroded, or frequently leaking. This service can help improve water flow and pressure and prevent potential plumbing issues down the line.
How do pipe repair specialists detect water leaks?
Water leak detection is done using specialized equipment that can identify where a leak is coming from, even if it's hidden behind walls or underground. This non-invasive method helps to pinpoint the problem without causing unnecessary property damage.
How much does pipe repair or replacement typically cost in San Diego County?
The cost of pipe repair or replacement can vary depending on the extent of the damage, the complexity of the job, and the materials used. For a detailed quote, it's best to contact Carini directly. Our team can provide a thorough evaluation and upfront pricing so you know what to expect.
Can Carini help with plumbing pipe repair throughout San Diego County?
Absolutely! Carini offers our services throughout San Diego County, including El Cajon, La Jolla, Chula Vista, and La Mesa. No matter where you are, you can count on our professional plumbers for prompt and reliable service.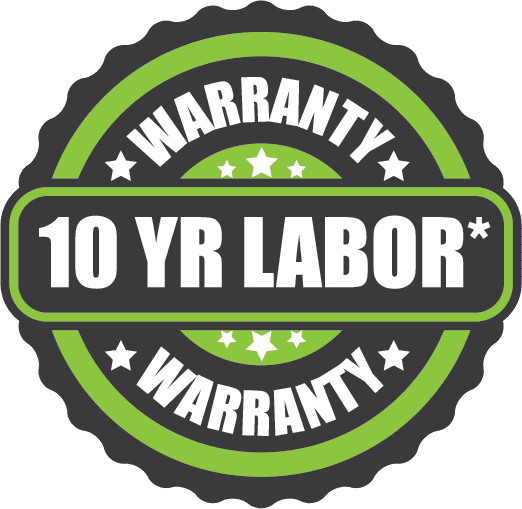 100% Satisfaction Guarantee
If you are not satisfied with Carini and/or your new system for any reason within three (3) years of installation, Carini will make unlimited attempts to resolve the issue up to and including removing your system and refunding 100% of the purchase price.
PMA Signup Form
"*" indicates required fields
Save money while saving the planet. Get a free quote today!