Toilet Repair & Replacement in San Diego, CA
Does your home need toilet repair or toilet replacement in San Diego, CA? When you are having trouble with your toilet, it can be a real inconvenience. But don't worry, Carini Home Services is here to save the day with a range of toilet services.
Common Toilet Problems
Before we delve deeper into our offerings, let's briefly touch upon some of the most common toilet problems you might encounter. A leaking toilet can cause water wastage, increase your bills, and lead to structural damage if left unattended. The situation can be similar to a clogged toilet — it's not just a nuisance but a hygiene issue that needs immediate attention. Regular toilet maintenance can help you prevent these issues to a significant extent.
Toilet Repair
Our professional team of toilet plumbers is proficient at diagnosing and rectifying all toilet-related issues, from simple clogged toilets to complex internal malfunctions. We have a deep understanding of the workings of the toilet tank, toilet bowl, fill valve, and water supply valve, and can conduct necessary toilet repairs promptly.
Whether you need us to unclog a toilet, fix a leaking toilet, or replace a faulty wax ring, we ensure that your toilet services are carried out with the highest standards of quality and efficiency.
Toilet Replacement
Sometimes, a repair might not suffice, especially if your toilet is older and constantly causing trouble. In such cases, a toilet replacement might be a more cost-effective and long-lasting solution.
We can assist you with the selection of a new toilet, keeping in mind your preferences, budget, and the bathroom's aesthetics. Whether you're considering traditional models or modern low-flow toilets, we've got you covered.
Toilet Installation
Our team excels at toilet installation too. We will meticulously remove your old toilet, prepare the site by cleaning the toilet base, replace the old wax ring and toilet bolts, and properly set up the toilet flange. Once the new toilet is in place, we will secure it using closet bolts, connect the water supply, and ensure everything is in perfect working order before we leave.
It is worth noting that our toilet installation service isn't just for replacements. If you are constructing a new bathroom or renovating an existing one, we can assist with the installation of new fixtures.
Residential Toilet Services
Our residential toilet services extend beyond just repair, replacement, and installation. We conduct routine toilet maintenance checks and offer advice on prolonging the life of your toilet fixtures.
San Diego Counter's Best Toilet Plumbers at Your Disposal
Our toilet plumbers are skilled, experienced, and ready to serve homes in San Diego, CA, and the surrounding areas, including El Cajon, La Jolla, Chula Vista, and La Mesa. When you choose us for your toilet services, you can rest assured that you're in capable hands.
Why Choose Carini for Toilet Services?
There's more to Carini than just our wide range of services. Our commitment to customer satisfaction and quality work has made us a top choice for plumbing services in San Diego, CA.
We understand that a malfunctioning toilet can be an emergency. That's why we offer 24/7 emergency plumbing repair to tackle your urgent needs.
Beyond toilet services, our expertise also extends to shower & bathtub repair and comprehensive plumbing inspection services. Our team has the skills and the tools to address a wide range of plumbing issues, offering a complete solution for all your needs.
Flush Away Your Problems Today! 
Your toilet plays a crucial role in maintaining the sanitation and comfort of your home. Whether it's a minor repair or a major replacement, trust Carini Home Services to provide the best toilet repair and replacement services in San Diego, CA. Call us today, and let us help you ensure that your toilet is functioning optimally. Your satisfaction is our success!
Frequently Asked Questions
What services are included in toilet maintenance?
Toilet maintenance services generally include checking for leaks, inspecting the inner workings of the tank, replacing worn-out parts such as the flapper, adjusting the fill level, and cleaning mineral deposits.
What are the signs that my toilet needs repair?
Common signs that your toilet needs repair include frequent clogging, constantly running water, insufficient flushing, leaks around the toilet base, and unusual noises when the toilet is refilled.
What could be the cause of a leaking toilet?
Several issues can cause a leaking toilet. Some common ones include problems with the fill valve, a loose or worn-out flapper, a damaged wax ring seal, or a crack in the toilet bowl or tank.
What are low-flow toilets?
Low-flow toilets are designed to use significantly less water per flush compared to standard models, helping to conserve water and reduce your water bills. Many homeowners find them to be a worthwhile investment.
How can I prevent my toilet from clogging?
Avoid flushing anything other than toilet paper and human waste, use a moderate amount of toilet paper, and consider regular maintenance checks to keep your toilet running smoothly.
What does toilet installation involve?
Toilet installation involves assembling the new toilet, preparing the installation area, setting the toilet on the flange, securing it with bolts, attaching the tank and seat, and connecting the water supply.
What should I look for when hiring toilet plumbers?
You should look for plumbers who are licensed, insured, experienced, have good customer reviews, and offer a guarantee on their work.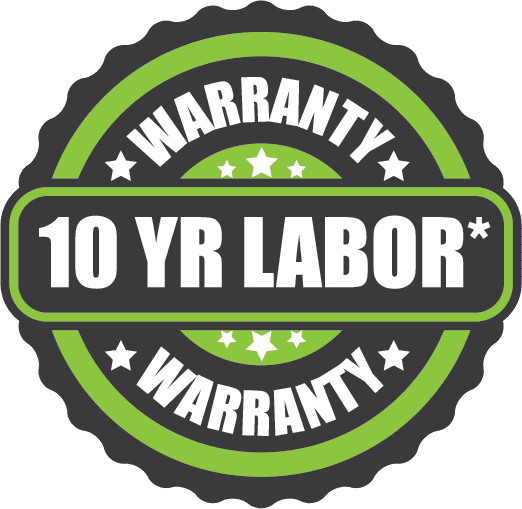 100% Satisfaction Guarantee
If you are not satisfied with Carini and/or your new system for any reason within three (3) years of installation, Carini will make unlimited attempts to resolve the issue up to and including removing your system and refunding 100% of the purchase price.
PMA Signup Form
"*" indicates required fields
Save money while saving the planet. Get a free quote today!