Pressure Regulator
Installation & Repair
Water pressure plays a crucial role in our daily lives, impacting everything from the efficiency of our showers to the functionality of our plumbing systems. At Carini Home Services, we specialize in water pressure regulator services for the residents of San Diego, CA, including water pressure regulator installation and repair. As a leading water pressure regulator company, our team of water pressure professionals guarantees efficient and reliable solutions for both strong water pressure and weak water pressure issues.
What Does a Water Pressure Regulator Do?
A water pressure regulator, also known as a pressure-reducing valve, is an essential component of any home's plumbing system. This device reduces incoming water pressure from the municipal water supply, ensuring the pressure is at a safe and manageable level before it enters your home. Without this device, too much water pressure can cause significant damage to your plumbing system, resulting in burst pipes or dripping faucets.
Water Regulator Professionals
Carini's team of water pressure professionals has extensive experience dealing with a variety of pressure-related issues. Whether you're experiencing high water pressure or low water pressure, our experts can assess the situation and provide the appropriate solution. We work in all areas of San Diego, including El Cajon, La Jolla, Chula Vista, and La Mesa.
Why You Need a Water Pressure Regulator
Excessive water pressure can lead to a host of plumbing problems, such as leaky faucets, broken pipes, and even damage to appliances like your water heater. A water pressure regulator helps to prevent these issues by controlling the amount of water flowing through your pipes at any given time. Consider professional water pressure regulator installation services if your home is lacking this essential plumbing gadget.
Recognizing Signs of Water Pressure Issues
If you are experiencing low flow from your sink faucets or a drastic increase in your energy bills, you might be dealing with water pressure issues. Other signs of water pressure problems include water hammering, unusually high or low water pressure, and frequent plumbing leaks. These signs indicate the need for a water pressure regulator repair or a new water pressure regulator installation.
Our Water Pressure Regulator Services
At Carini, we offer comprehensive water pressure regulator services, from installation and repair to maintenance. We understand the importance of maintaining the right water pressure in your home and strive to ensure your plumbing system functions optimally. Whether it's pressure-reducing valve repairs or installing a new home pressure regulator, our team has the skills and experience needed to provide top-quality services.
Installing a New Water Pressure Regulator
For homeowners in San Diego, CA, installing a new water pressure regulator is a task best left to professionals. The process involves connecting the regulator to the main water line, adjusting the pressure using an adjustment screw, and ensuring everything is sealed correctly. Our experts will handle the water pressure regulator installation efficiently, ensuring your home's water pressure is just right.
Repairing Your Water Pressure Regulator
Sometimes, your water pressure issues may be due to a faulty water pressure regulator. In such cases, our water pressure professionals will assess the situation, identify the problem, and carry out the necessary water pressure regulator repair. Whether it involves replacing a worn-out o ring or fixing a malfunctioning pressure-reducing valve, we've got you covered.
Trust Carini for Your Water Pressure Needs
At Carini, we understand the significant role water pressure plays in your daily activities. That's why we offer professional and reliable water pressure regulator installation and repair services to ensure your home's water system operates efficiently. Our team of water pressure professionals is always ready to help, providing solutions tailored to meet your specific needs. Whether it's weak or strong, we can regulate your water pressure.
Services Related to Water Pressure Regulators
In addition to our pressure regulator services, we also offer other plumbing services, including pipe repair, drain cleaning, and more comprehensive solutions for water pressure regulators.
Call Today!
Having the right water pressure is vital for your home's comfort and efficiency. At Carini, we're committed to providing San Diego, CA residents with high-quality water pressure regulator installation and repair services. By choosing us, you're choosing a company that prioritizes your needs and strives to deliver exceptional service at every turn. Get in touch with us today and let our water pressure professionals handle your pressure issues.
Frequently Asked Questions
Can I repair my water pressure regulator myself?
It is generally recommended to hire a professional. This ensures the job is done correctly and safely and can prevent further damage to your plumbing system.
How often should I have my water pressure regulator checked?
It's a good idea to have your water pressure regulator checked at least once a year as part of routine maintenance. However, if you notice any signs of water pressure problems, you should call a professional right away.
Where do you install a water pressure regulator?
A water pressure regulator is typically installed on the main water line, where the municipal water supply enters your home. It's often found just after the main shut-off valve and before the water meter.
How much should it cost to install a water pressure regulator?
The cost to install a water pressure regulator can vary greatly depending on your location, the complexity of the job, and the specific type of regulator you need.
Can a water pressure regulator be rebuilt?
Some types of water pressure regulators can be rebuilt using a repair kit, but this depends on the specific model and the nature of the problem. However, given the relative cost and complexity of rebuilding versus replacing, and considering the importance of this device in protecting your plumbing system, it's often more cost-effective and safe to simply replace a faulty regulator.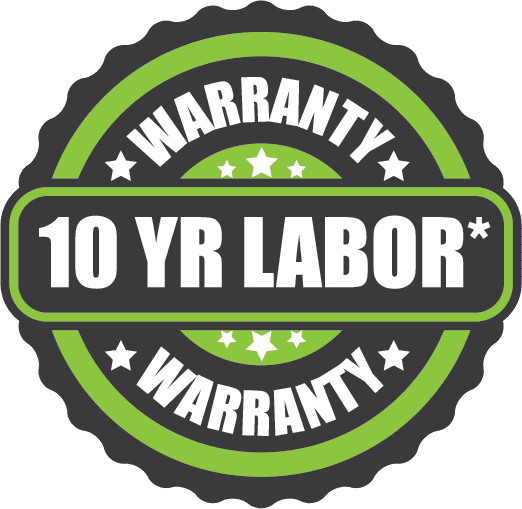 100% Satisfaction Guarantee
If you are not satisfied with Carini and/or your new system for any reason within three (3) years of installation, Carini will make unlimited attempts to resolve the issue up to and including removing your system and refunding 100% of the purchase price.
PMA Signup Form
"*" indicates required fields
Save money while saving the planet. Get a free quote today!