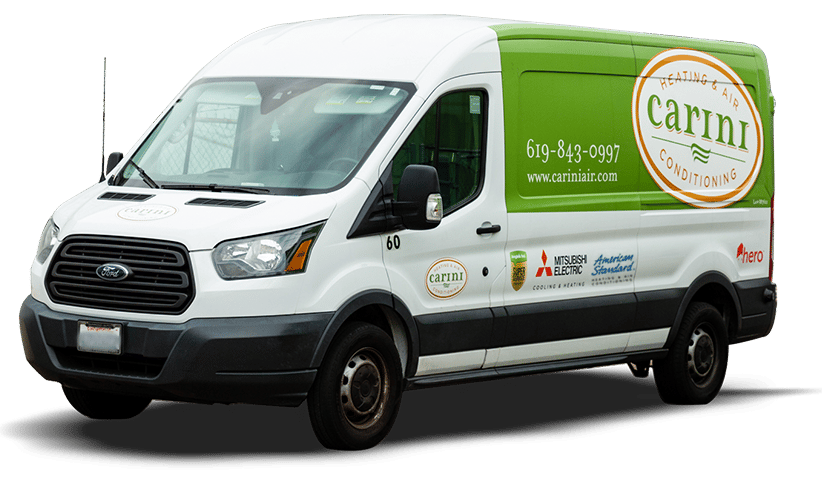 serving San Diego since 2006
HVAC & Plumbing Company in San Diego, CA
Carini Home Services is proud to be a family-owned and operated business in San Diego, CA, since 2006. We have a dedicated team of certified, experienced HVAC contractors, certified 24-hour emergency plumbers, and professional electricians that are proud to serve their local communities.
Our primary goals for our growing HVAC, electrical, and plumbing company remain unchanged. We aim to provide top-of-the-line equipment, outstanding certified technical services, and sustainable, energy-efficient solutions for all of our customers' needs. Whether we're performing electrical, plumbing, or heating and cooling services, we strive to deliver attentive customer service to meet the highest standards.
Read more

Are you eager to see why we're considered the best electrical, plumbing, and HVAC company by our local customers? Contact us today to schedule service! We proudly serve:

San Diego County

El Cajon

La Jolla

Chula Vista

La Mesa
Local Electricians in San Diego, CA
As a leading electrical, HVAC, and plumbing company, our technicians are always ready to take on any project. From small tasks to large-scale projects, we're equipped to provide you with the exceptional services and support you need. Our local electricians in San Diego, CA, utilize the latest techniques and technologies to ensure high-quality results every time. So no matter your electrical needs, you trust us to knock it out of the park.
We understand that electrical problems can be stressful. That's why we want to take the hassle out of the troubleshooting, repair, or replacement process. We prioritize customer satisfaction and are committed to providing the highest level of service. Expect nothing less than the best from our electrical, plumbing, and HVAC company.
Professional Home Services You Can Trust
Is your air conditioner losing its cool? Or maybe, is your broken-down heating system making you sweat with nerves? As a reputable HVAC company in San Diego, CA, we're here for all your home service needs. We stand by our work 100%, so you can rest assured that your HVAC services are in capable hands. Our team of HVAC contractors always strives to exceed customer expectations with quality customer care.
We know how important it is to take care of the environment and planet, which is why we're proud to offer energy-efficient solutions to improve your comfort and help you save energy. When you choose to work with our heating and cooling contractors, you'll know that you're doing your part to conserve energy.
Read More

Whether you're looking for an HVAC, electrical, or plumbing company, know that we provide quality services that are tailored to meet your needs. Whether you need a new heating system installed or are looking to upgrade your air conditioning unit, our HVAC contractors take the time to listen to your needs and recommend solutions that suit your lifestyle. Our heating and AC company wants you to be happy with your results.

Our services include: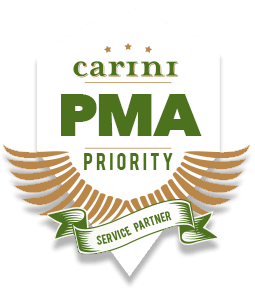 24/7 Emergency Service
Plumbing problems can strike at any time, day or night, which is why our professional crew is available 24 hours a day, seven days a week. Our HVAC, electrical, and plumbing company in San Diego, CA, is here to help when you need us, no matter the time of day. We're always on-call to assist with your emergency.
We can handle all your plumbing needs, big or small. Our experts are equipped with the latest tools and industry-leading equipment to quickly diagnose and repair even the most severe plumbing issues. We know that time is of the essence, so we act promptly to supply the best possible solution. So whether you're looking for a plumbing, electrical, or heating company, know that we'll make sure you're satisfied with our work.
Why Choose Our Plumbing, HVAC, and Electrical Company?
Your electrical, plumbing, heating, and cooling services shouldn't be handled by just anyone. It's important that you work with a team of professionals that you can trust to have your best interests at heart. Fortunately, Carini can live up to your expectations and be your go-to source for years to come.
Total Replacement Guarantee:

Our HVAC company has you covered. If a specific piece of equipment fails more than three times in the first ten years, we will replace the unit and provide you with a new ten-year guarantee. Enjoy peace of mind knowing that your equipment is covered and will be replaced if necessary.

Lifetime Craftsmanship Guarantee:

We're confident in the quality of our craftsmanship and guarantee our work for as long as you own your home. If our plumbing, electrical, or AC company doesn't install something correctly, we'll cover it. Our Lifetime Craftsmanship Guarantee ensures that your equipment is installed correctly and will be covered for life.

Quality Service for Life: With your plumbing, HVAC, and electrical company on the job, you can be sure you're getting the highest quality service for life. Our 100% Satisfaction Guarantee ensures that your equipment and services are covered and completed to your satisfaction.
Request an Appointment Today!
Carini Home Services is a plumbing, electrical, and HVAC company that is proud to serve the residents of San Diego, CA. Our dedicated team of technicians has years of experience in their respective industries, which allows us to provide the highest-quality service.
Our heating and cooling contractors offer a variety of HVAC services, from installation and maintenance to repair and replacement. You can also count on our electrical experts and plumbing professionals to meet your every need. As a reliable plumbing company, we only use high-quality parts and materials to ensure that your systems are functioning properly and efficiently. 
It can be daunting to find a team of trained technicians you can rely on. Fortunately, our plumbing, electrical, AC, and heating company has been in business since 2006, so we've seen and done it all. Whether you need a simple repair or a comprehensive installation, we can help. Plus, we'll make sure the job is done right the first time. Contact us today to request an appointment in San Diego County, El Cajon, La Jolla, Chula Vista, or La Mesa.
Air pollution is a serious problem that affects many people around the world. While outdoor pollution is widely discussed, indoor air quality is often overlooked. The air inside our homes can be up to five times more polluted than the air outside. This is due to...
A Mission Hills homeowner called us to perform a video sewer line inspection, and provide a detailed estimate on drain and sewer repairs for the issue that had been causing problems for a number of years. Different plumbers had worked on this 96-year-old main house...
Request a Service or Estimate
Fill out the form below or give us a call at 619-843-0997
to request information about our products and services.